Located in central Europe, Germany is often considered to be the heart of the continent. It is famous for its bratwurst, its beer and its car industry. Germans are said to be very efficient, and the country has the largest economy in Europe. But Germany is so much more than that!
Germany is filled with stunning architecture. It is some to so many historic cathedrals and fairy-tale castles. It has a vast range of landscapes from expansive forests to a beautiful river valley and a tall mountain range. It also features several futuristic cities – Berlin and Frankfurt being just two of them. Even though Germany is mostly a landlocked country, its northern towns have a deeply ingrained marine history.
Germany has something on offer for every type of traveller, whether you are keen to eat your way around the country, drink yourself under the table at the Octoberfest, take part in Christmas festivities, immerse yourself in its notorious history or explore its many castle, churches and museums.
Plus, it is one of the safest countries in Europe and a large part of the population speaks English, which makes travelling around the country as a family easy and stress free.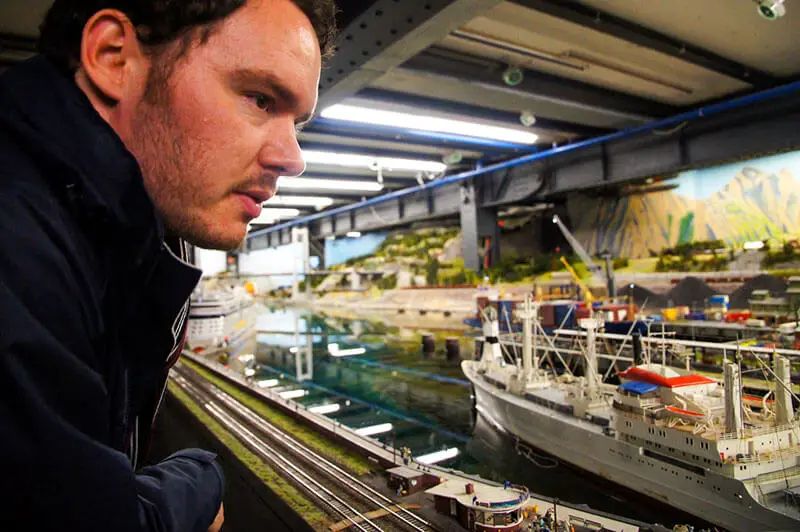 Language
The official language in Germany is German.
However, more than half of the population understands and speaks at least a little English, especially the younger generations. Even though English isn't used as a means of communication, you will generally be able to find someone to ask for help or directions as a tourist.
That being said, a couple of words or sentences in German, will go a long way in gaining the favour of locals.
Currency
The currency in Germany is the Euro. 1£ is equivalent to just over 1 Euro.
Most Germans prefer to use cash, but you will have no problem using your credit card in Germany if you want to. Note however that it is better to have a Visa or Mastercard. American Express is not as widely accepted.
Cash Machines (Bankomat) are usually found inside a bank for security. They are accessible even when the bank is closed as they are usually located in the entrance area between two automatic doors. You might need your bank card to get into this space. It is unlikely that you will find a cash machine in a shopping center or at a petrol station, so plan ahead.
Electric Sockets
The standard voltage in Germany is 230 V, and the standard frequency is 50 Hz.  The power outlets take type F outlets (two-prong round and sometimes three-prong round).
To avoid the hassle of having to buy new adaptors for everywhere you go, we recommend picking up a Universal Travel Adaptor before you leave
Visa
Germany is a member of the European Union and has signed the Schengen convention. If you are a EU national, you do not need a visa to visit the country, as long as your visit does not exceed 90 days. You will however need a passport that has been valid for at least 3 months. If you are an EU national and want to stay in Germany longer than 90 days you will need to register with the local Burgeramt within 2 weeks of arrival.
You can also travel around the Shengen Zone for 90 days without a visa, if you are a British, American, Australian passport holder or from New Zealand.
Nationals of other countries such as Russia, China, the Philippines, and other Asian countries however must apply for a Schengen visa for any travel in Germany.
Safety
Most European countries are pretty safe to travel to and Germany is no exception. In fact, German is probably safer than France or the UK. It is one of the safest countries to visit in Europe.
The crime rates are low, and the laws are strictly enforced and respected. Petty theft is pretty rare and there has been no natural disaster. Terror threat remains high due to Germany's political power but attacks are rare and have so far not resulted in many casualties.
However no matter how safe the country, we still recommend that you get Travel Insurance.  Personally, we would never leave without booking some sort of travel insurance beforehand. We recommend World Nomads as they cover you on a large variety of activities, from snorkeling to hiking. If you are looking for something more short-term, Safety Wings is a good alternative, as they have insurance plans that can be renewed on a monthly basis.
BUDGET
Germany is neither an expensive or a cheap country to travel to. Living and travel costs in Germany are pretty comparable with the UK, although eating out tends to be more expensive. It is however cheaper to buy food in the supermarket than it is in the UK.
As with any country you can travel cheaply or splash the cash. The cheapest budget you will get away with in Germany is around 45£ a day, if you stay in a budget hostel, stick to food from bakeries and street vendors and only use public transport.
The average budget however is about 110£ a day. You can get a mid-range hotel for about 65£ a night, but can spend up to 300£ a night in a high end hotel.
OUR SUGGESTED ITINERARY FOR GERMANY
We have created the ultimate itinerary for Japan that includes as many Japanese destinations as possible. This should alleviate any fear of missing out (FOMO). Here is the summary of the 14 day japan itinerary that we highly suggest you follow:
DAY 1 to 4 – Berlin (4 nights)
DAY 4 – Dresden (1 night)
DAY 5 – Nuremberg (1 night)
DAY 6 to 7 – Munich (2 nights)
DAY 8 – Garmisch-Partenkirchen (1 night)
DAY 9 – Schloss Neuschwanstein (1 night)
DAY 10 – Rothenburg ob der Tauber (1 night)
DAY 11 – Heidelberg (1 night)
DAY 12 – Bacharach (1 night)
DAY 13 to 14 – Cologne (2 nights)
The Lonely Planet has written a very detailed post about the suggested two week Germany itinerary with lots of information and travel tips. The post also includes a couple of alternative itineraries for those who prefer to travel at a slower pace.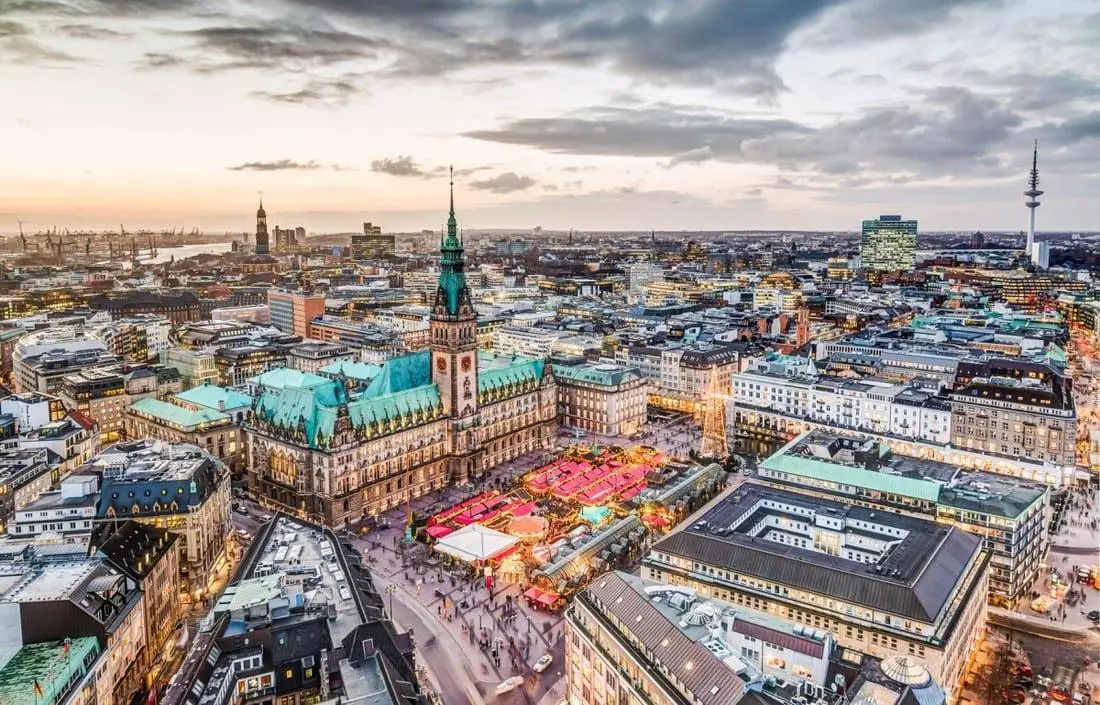 Are you travelling to Germany for the first time or returning for more? We hope to simplify your German trip and help you chose where to go, how long to stay there and what to do once you have arrived. We research every destination we visit in-depth and have been to Japan multiple times. We travelled to various areas in Germany and have created travel guides for all the places we visited. Each destination guide also includes a detailed tried and tested travel itinerary.
TRANSPORTATION IN GERMANY
Most of Germany's bigger cities have an airport. You can even find smaller airports in more remote parts of the country. The most popular airports in Germany however are Frankfurt and Munich.
Within cities the best way to get around is by public transport which is very efficient and will get you to most places you want to visit. Simply take the U-Bahn, S-Bahn or a bus. This should cost around 2-3£ for a one-way ticket. Some cities also have a day and week passes. You will find taxis almost everywhere but these can be expensive. Your ride will usually start at 3.50£ and then increase by 2£ for each kilometer travelled. Uber, a cheaper alternative, is available in Germany in Berlin, Frankfurt, Munich and Düsseldorf.
The bet way to get around Germany is by train. You can access most parts of the country through the rail network. Tickets usually cost 30 to 50 euros for a one-way trip. If you are planning  to use the train a lot, you should consider getting a multi-day pass to save some money.
You can also rent a car in Germany, as long as you are over 21 and have a valid driving license. Note that some places might require an International Driving license. You can expect a rental car in Germany to cost about 60£ a day. Renting a car is a great way to explore Germany at your own pace. It is fairly affordable and very practical when you travel with your kids.
BEST TIME OF YEAR TO VISIT GERMANY
You can visit Germany at any time of the year, as so often it really depends what you want to see and do. Always look up date of festivals if this is what you are interested in. The weather in Germany does change across the season though and some parts of the year are busier than others.
Generally the best time of year to visit Germany is said to be spring to fall (so May to October).
You can expect frequent rain shower in spring from May to June, so bring an umbrella if this is when you are planning to visit Germany. But temperature are usually a little warmer than in winter, and Germany isn't all too crowded yet
The peak season for tourism in Germany is summer. This season is full of great festivals celebrated with music, food, wine and even samba. Summer days in Germany are usually warm with plenty of sunshine. You will want to pack lighter clothes if this is when you are travelling to Germany. Just be aware that attractions will be packed with tourists.
If you want to take part in the Oktoberfest, you will need to travel to Munich between September to early October. In fall the temperatures drop, and the colour of the trees starts to change.
Even though it can get pretty cold in Germany in Winter, especially more Eastern regions, this is a great time of year to visit the country. Everyone should experience a German Christmas market at least once in their life. You can expect snow in certain parts of Germany. Ski resorts are obviously very busy in this season, but other attractions will be less so. However, some places will have restricted opening times or might even be closed. It is a great time of year to go to the to the theatre, an opera or a concert.
Finding a bed is rarely a problem in Germany and the range of accommodation – from half-timbered hostel to high-rise designer hotel, pension to palace – means there's something to suit all budgets and tastes. Compared to many other European countries, accommodation in Germany is quite cheap. Cheaper accommodation options range from hostels (which are plentiful, especially in the cities), budget hotels, and Airbnb.
In the past decade the country's hoteliers have busied themselves updating what was a fairly frumpy hotel stock to at least a nod to contemporary decor, even if that does mean a preponderance of identikit, bland furnishings in cheaper places. 
A peculiarly German quirk is the enduring love affair with the sauna and spa or "wellness" centre, which you'll find even in dated hotels – worth remembering before you thrill to the notion of a "spa hotel". Another national tradition is the Kurtaxe, which is charged in spa towns and "health" resorts, a definition extended to encompass most coastal resorts. This adds €2–4 to your hotel bill on the grounds that facilities are laid on for the resort's tourists.
While camping is technically illegal in Germany, you can still find many around that charge from €5-20 ($6-23) per night.
If you're traveling during national holidays, peak season, or Oktoberfest, we highly recommend that you book your accommodations ahead of time.
From bucket list festivals and fairytale sights to quirky spas, hotels and theme parks, here are some of the best things to do in Germany that you can't do anywhere else, a personal Germany bucket list for you to check off!
If you are traveling to Germany with your kids, the whole family is in for a treat. Much of what you'll see seems to come straight out of a storybook – castles and palaces, medieval towns, mythical parks, and busy cities.
After all, Germany is the home of the Brothers Grimm and their fairy tales. From enchanting castles and interactive museums, to the world's largest water park, here's how to make the most out of your family vacation and have a great time with kids in Germany.
Germany isn't particularly well know for it's food, especially compared to its neighbours such as France, Italy and Spain. When most people think of German food, the main dish that comes to mind are sausages. But German cuisine isn't only made up of meat. Some of Germany's most traditional dishes are some of our favourite things to eat. If you are planning a trip to Germany you should consider trying some of the following:
Bratwürste: If there is one meat to mention, it has to be the famous Bratwurst sausage that everyone knows and loves! No matter where you are in Germany, you can find a delicious Bratwurst to feast on, with the best supposedly coming from Nürnberg.
Spätzle: A delicious (and completely vegetarian!) dish to come out of Germany! One of the most famous dishes, Spätzle is a kind of pasta, consisting of eggs, flour, salt and a splash of fizzy water to fluff up the dough. Sounds too simple right? Try it as a side dish or topped with a heap of cheese as a main and you'll be amazed!
Maultaschen: A delicious ravioli dish, Maultaschen parcels can be packed with minced meat, sauerkraut, spinach or anything that takes your fancy! Whether you eat them boiled or fried, as a side or as a main, this is heaven on a plate.
Pretzel: Ahh the German pretzel, a simple yet mouth-watering creation! Twisted into a bracelet shape with a brown crust that is crisp and glossy and a doughy inside, these bad boys can be found everywhere in Germany ready to devour.
WHAT TO PACK FOR YOUR TRIP TO GERMANY
If you are planning a trip to Germany consider packing a variety of clothes to suit all weather conditions. You should expect it to rain at any time of the year, so a good rain jacket is an essential.
It is always a good idea to pack a variety of layers to suit all weather conditions. Bring several items of clothes that you can wear other each other when it is cold but that are also suitable to be worn separately when it gets warm. German nights can be chilly at any time of the year and if you are in the Bavarian Alps you can expect cool mornings as well.
Germany can get very cold in winter. Especially in ski resorts and around Eastern Germany. So make sure to pack warm clothes if this is the season you are planning a trip to Germany for.
Additional items you might want to consider packing are sunglasses for sunny days (especially if you are going to be outside), some comfortable waterproof shoes (especially if you want to go hiking), and a collapsible water bottle.
THE BEST GUIDEBOOKS FOR GERMANY
TRAVEL PLANNING RESOURCES FOR GERMANY
PLANNING
For all travel resources click travel planning
FLIGHTS
Find the cheapest flights with Skyscanner.
HOTEL
Find a good accommodation deal with Booking.com
ACTIVITIES
Book your activities in advance with GetYourGuide
INSURANCE
Protect your trip and your family with World Nomads