WHERE WILL YOU TRAVEL TO NEXT?
Looking for travel inspiration or need practical information for traveling around the world with your family? You are in the right place. Our destination guides are for part-time travellers and families like yours.
There are so many amazing destinations around our planet and we are here to help you choose where to travel to next. We will show you the best places to see, the top things to do in each country, our favourite places to stay, the tastiest things to eat and how to travel around each country as a family. Our travel guides are carefully crafted with lots of details, always include pricing information, and are illustrated with beautiful photography.
We have done extensive research on each featured destination and our recommendations are mostly based on our personal experience. We do not recommend anything we have not vetted or have not directly experienced ourselves. The trust of our readers is important to us, so we write with you in mind.
Our travel guides are family-focused and packed with realistic travel tips for travelling with kids. So, if you are planning a trip filled with adventure, use our guides as travel inspiration for a successful family holiday! We will help you make traveling with kids less stressful, more fun, and more affordable.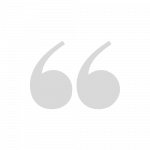 We haven't been everywhere, but we have been somewhere. The biggest challenge with travelling as a family is to start.