Can you believe that our little Island is surrounded by over 7700 miles of coastline? The beaches of the United Kingdom vary from the wonderfully serene bays in the South of England to the stunningly ragged edges of Scotland. The county of Devon has some of the most striking beaches in England. If you live in the United Kingdom and you have never been to the South West of England, I would highly recommend you book a short holiday and get down there!
Still not convinced? Let me tell you a little more. Every year, without fail, my family and I spend New Year in Devon. Unfortunately, due to family circumstances, this year's visit had to be kept rather short – and in consequence, we weren't able to explore quite as many places as we usually do.
My personal highlight this year the sunny day we spent in Croyde and Saunton Sands. A Coastal Walk in Devon always cheers up my mind.
A COASTAL WALK IN DEVON – WHAT A BEAUTIFUL COASTLINE
Croyde and Saunton Sands are located on the North Coast of Devon, in the South West of England. This stretch of coast is lined with sandy beaches and quaint little villages. There are three beautiful beaches that are definitely worth a visit: Saunton Sands, Woolacombe and Croyde Bay. Saunton Sands, probably one of the longest uninterrupted stretches of sand in the UK, lies to the South of Croyde. Croyde Bay, on the other hand, is a small partly rocky beach, sheltered by the sand dunes and the countryside that surround it. Woolacombe is located to the North of Croyde and its sandy beach is 3 miles long. All three bays face the Atlantic Ocean. No wonder they are such popular surfing spots, especially in summer when temperatures are a bit milder. The surrounding fields and sand dunes are crisscrossed with various hiking paths and bridleways – perfect for a coastal walk. The South Devon Coastal Route is a favourite among many visitors. If you have a dog, do not leave him at home. All three beaches are very dog-friendly and there surely can't be anything much more exciting for your companion than to dig in the sand, sniff out all the new scents, play in the waves and run for miles on end.
A COASTAL WALK IN DEVON – CROYDE BAY
Croyde Bay is your typical sleepy seaside village with gorgeous thatched cottages and a friendly atmosphere.  The unspoilt village is steeped in old-world charm with great input into the area by the young surfing community, tourism and walkers with three fantastic beaches to choose from. Today you can find places to stay, eat and drink in a huge variety of establishments in the area together with many outdoor activities to choose from.
The village of Croyde Bay is slightly set back from the beach but offers plenty of free parking. The beach itself is easy to reach – a short walk through the fields will lead you right down to the bay.
Our own journey began with a windy drive through hedgerows and fields. We were able to park our car at the edge of the village and from there headed down the footpath to the beach.
At the bottom, we were greeted by a flabbergasting panoramic view. This part of the beach is covered with rocks, so we spent the first half an hour climbing and hoping from stone to stone.
I do love rock pools though and could just sit and stare at them for ages. They are also a great educational tool for kids.
Luckily we were able to continue our stroll on slightly firmer – albeit sandy – ground.
I must say, Croyde Bay is spectacular. The beach is nestled in between hilly terrain and sand dunes and in the background the movement and sound of the waves crashing onto shore, add to the feeling of utter peace.
The beach is very popular with the locals and several families, couples and dogs were enjoying the bright winter sun alongside us.
On the north side of the beach, a cluster of picturesque buildings leads back to the village.
I would suggest you take this much more accessible path if you have small children or are equipped with a pram.
At this point, the tide was coming in and we had no desire to get stuck. So after some fun and games in the sand, we headed back into Croyde.
Winding our way through the fields, we passed a multitude of thatched cottages, offering an array of photographic opportunities.
On our way back, we bought a packet of clotted cream fudge in a local shop. Unfortunately, the fudge was so delicious that it was devoured before I had the opportunity to take a picture of its pretty stripey packaging.
The Thatch, the local pub, was filled with smiling people and if it had been up to me I would definitely have stopped for an afternoon meal or at least for a drink. Unfortunately, my dad is more of the packed sandwich kind of guy. Perhaps I should have tried to convince him with a pint of beer.
A COASTAL WALK ALONG DEVON'S LONGEST BEACH – SAUNTON SANDS
Over-ruled however, we headed on further to Saunton Sands – for part 2 of our Coastal Walk in Devon.
Saunton is just a short drive away from Croyde and is at the centre of the UNESCO designated North Devon Biosphere Reserves.
If you are a nature-lover and enjoy long coastal walks, Saunton Sands is a must-see and you should add it to your bucket list immediately.
This beach is extremely popular with surfers and also very family and dog-friendly. No wonder then that the beach was packed even though the sun was already setting.
FURTHER READING
Devon is one of my favourite parts of the country. No wonder then that I have written more blog posts about this wonderful county: Memories of Travels Past: Christmas and Family Traditions in Devon*
If you are planning a trip to Devon, you might want to consider buying one of the following guidebooks. All of these books are ones that we used ourselves on our trip and that I highly recommend.
HEADING TO ENGLAND?
BOOK YOUR FLIGHTS
Book your flight now through one of our favourite search engines. We love all three of these because they search the entire web for the best prices and deals. Alternatively, book your flight and hotel in a package directly with Expedia, this could be the cheapest option.
BOOK YOUR ACCOMMODATION
Check out the latest hotel prices in Germany right now. Our personal favourite hotel booking website for Europe, is Booking.com, since they consistently return the cheapest rate for hotels and guesthouses. Expedia is another good option if you are planning to book your hotel in a package with your flight and car.
BOOK YOUR ACTIVITIES AND TOURS
We like to use GetYourGuide to book our activities and tours, ahead of arrival at a destination. This means that we can skip the queue and save time at our destination.
DON'T TAKE OUR WORD FOR IT!
We like to read the reviews before booking a hotel or including a restaurant or attraction in our itinerary. And in our opinion the best place to find independent reviews is:
PLEASE NOTE: This post contains affiliate links, which means that if you click on some of the links in this post and purchase something, we might receive a commission. This is a good thing! There is no additional cost to you and we make a tiny bit of money to help fund this website!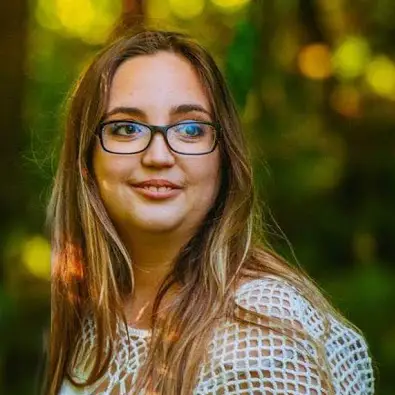 ABOUT KATHARINA
Katharina is the founder, editor, photographer and the main travel writer at A Life Beautifully Travelled. She created this British family travel blog in 2017 to document her adventures around the globe with her husband. Born in Munich, Germany she has since lived in Dusseldorf, Paris, Glasgow, and London. She currently resides in Yorkshire with her family.
Katharina started travelling in her early teens and has explored over 4 continents, 16 countries, and 87 cities. Growing up trilingual and having graduated from an international school, she has a strong interest in other cultures. When she isn't gallivanting around the globe or busy in her 9-to-5 job as an architect, she can be found exploring the UK (the country she currently calls home). There isn't much Katharina, her husband and their son Finn love more than a fun family weekend getaway.
What is your favourite beach in Devon?
Let us know in the comments below!
Did you Enjoy this article?
Share it with your friends and family on FACEBOOK, TWITTER AND PINTEREST