OUR FAVOURITE TRAVEL RESOURCES
We love the entire process of planning a trip – from figuring out where to go next, to finding the cheapest deals, creating an itinerary, and packing just the right amount of stuff. But we realise that this isn't the case for everyone. Some people find travel planning extremely stressful and overwhelming.
There are lots of resources and apps out there to help you travel smarter and cheaper. Some would say there are too many. And we agree that the sheer quantity of travel tools available on the web can be difficult to wade through.
We have planned our own trips for many years now and over time have come up with a process that has never let us down once. We have a set amount of resources that we love to use for any trip that we plan, whether it's a short weekend break or a two week long holiday abroad. And we would love to share those tools with you:
Whilst planning your own itinerary requires a certain level of skill and practice, especially for more complex ones, we are convinced anyone can do it. The key to any well-laid-out travel itinerary is to start planning it early and to retain a certain amount of flexibility. Here are the basic steps for planning any trip:
Find a destination for your next adventure. Looking for an adventure, a relaxing vacation, or an authentic experience?
BOOK FLIGHT
Normally this is the most expensive part of your trip. It is important to check prices and try to get better deals
BOOK ACCOMODATION
Make sure you find good deals & good locations. Pay attention to the customer's reviews.
SORT OUT TRANSPORTATION
Are you going to rent a car? Or are you to travel around by public transportation? Check options, compare prices and book in advance
PLAN ACTIVITIES
Decide what activities you want to do, check options, prices, and book it in advance. Avoid buying at the last minute and skip lines.
Make sure you pack light and smart. Be respectful to other's cultures and dress appropriately. Always pack the travel essentials.
One of the first steps in planning a holiday is deciding where you will travel to. This is arguably one of the most enjoyable parts of travel planning, unless you find it difficult to make a decision. We go into more detail in our guide to planning an itinerary, but you will need to consider how many days you can take off work and what your budget is. There are several resources we personally use to inspire us and reach a decision. They are as follows:
GUIDEBOOKS
In case we haven't yet written about a destination that you might be interested in visiting, you can never go wrong with looking it up in a guidebook. Our personal favourites are Lonely Planet and DK Eyewitness Guides.  Rough Guides are a little less commercial and more accurate when it comes to historic facts.
THIS WEBSITE
We love to helps inspire your next family vacation. There are several ways that you can browse through this travel blog to discover great destinations:
SOCIAL MEDIA
Certain social media platforms are surprisingly good places not only to find travel inspiration but also travel tips and advice.  We tend to use a mix of Instagram, and more recently TikTok to get inspired. Pinterest is a great search engine to find travel blogs. And we love destination-specific Facebook Groups to ask questions.
Booking your flights tends to be not only the most stressful part of planning a trip for most people but also the most expensive step. We suggest you check the average price for flights to a specific destination before planning your trip to make sure you can afford to travel there.
We also like to make sure that we are getting a good deal and always use a flight search engine before we book our tickets. There are hundreds of airfare websites out there and you could easily dive deep into a rabbit hole. But don't forget that your time is valuable too, so don't spend hours saving a few pounds. That being said it always feels good to save some money.
Here are the resources we personally use to find our flights and improve our flight experience:
KAYAK
Kayak is an airfare website we like to use If we are looking for cheap flights within Europe. We particularly like its calendar view, as it lets you see which days are the cheapest to fly. Another great tool is Kayak Explore, especially if you haven't made your mind up yet on where to travel to. We often start here.
SKYSCANNER
Skyscanner is by far our favourite flight search engine. It has never let us down so far and always presents us with the cheapest flight options available on the web at that point. You can search for specific dates or month-long ranges so you can find the best deal!
OPODO
Opodo is another well-established flight search engine and a good place to cross-reference deals before making a final decision. But the main reason we are including it in our resources is for its clever overview of the best times of the month and year to purchase plane tickets for various destinations.
SCOTT'S CHEAP FLIGHTS
Simply select your departure city and then watch your inbox for flight deals! Rather than searching for specific dates and destinations, Scott's Cheap Flights is best for those with flexible travel dates & destinations that want incredible flight deals.
GOOGLE FLIGHTS
Google fights is a good place to start your flight search as it is probably the most comprehensible search engine. It also has a "tracking" functionality which allows you to save a route and receive an automated email when the price fluctuates.
SECRET FLYING
Secretflying features worldwide flight promos and error fares. Whilst we wouldn't book a flight directly through Secret Flying, it is nonetheless possible to find some very good deals on their website. If you contact the airlines directly they are often willing to honour the listed price.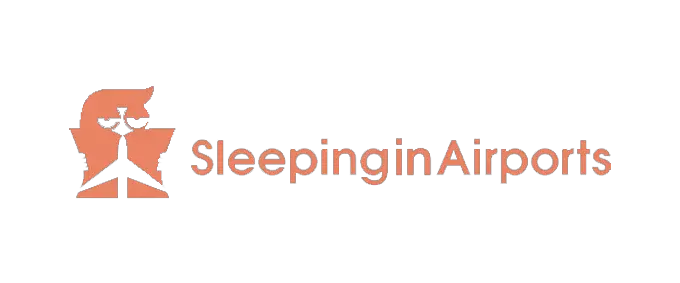 SLEEPING IN AIRPORTS
While it may suck, sometimes you just have to sleep in an airport. Sleeping in Airports list just about every airport and tells you the best place to catch some zzz's.
SEATGURU
Before we fligh with a new airline, we always check out SeatGuru. It's got insider tips on the best place to sit on any plane as well as other ultra-helpful guides on in-flight shopping and amenities that make your trip more enjoyable.
PRIORITY PASS
Priority Pass offers affordable membership plans that provide exclusive access to airport lounges worldwide. As one of the most popular ones that you can buy online, you can use the pass no matter the kind of flight ticket you have: short-haul or even economy!
AIRHELP
Ever experienced a flight delay, overbooking, or interruption on a flight? AirHelp can help you fight for your air passenger rights. They're a great intermediary between you and the airline. There's no fee to file a claim, and you can check your eligibility for flights that are up to 3 years old.
They fight on your behalf with the airline and go to court if necessary. They take a cut of what you get back, but you can be reimbursed $700 per flight so it's worth the fee!
MOMONDO
Momondo isn't the most well-known flight search engine but it is actually a pretty good one especially for international flights. It also has a great blog resource for extra inspiration.
WORLD NOMADS
A good travel insurance plan will cover lost documents, theft, illnesses before your trip, lost luggage, emergency prescriptions, shady travel agencies, and other scarier issues like natural disasters, terrorism, and civil war. Don't leave home without it!
One of our favourite travel insurances is World Nomad – in fact, they are alo recommended by Lonely Planet!
You can extend your insurance and make claims online so it's perfect if you're on the go. (You can also check SafetyWing insurance to compare rates).
We always check the availability of accommodation in the area we are hoping to visit, before diving head first into the planning process.
Some people like to stick to certain hotel chains, especially if they have a reward card, but we usually like to browse for more unique listings.
These days, there are quite a few options for searching for and booking accommodation. Here are a few of our favourites:
EXPEDIA
We like to use Expedia to book packages that include both the hotel and flights – and sometimes even a rental car. We have done the research and often this is cheaper than booking all of the above individually. It is a trick that has saved us quite a bit of money travelling abroad.
BOOKING.COM
This is our go-to site for comparing prices for accommodation. Especially in Europe. They have over 2 million properties in over 220 countries—including boutique stays, hostels, and luxury properties. Booking.com has a 24-hour cancellation policy that, for those times when you don't have a choice but to change your travel plans. We have used this several times. We also love the "Genius" prices. For this, you will need to sign up and after a few reservations, you will get a minimum 10% discount on a selection of places. It is really worth it.
AGODA
It is always a good idea to cross check the prices listed on one accomodation search engine on at least one other online travel agency. We tend to use Agoda to do this, especially if we are travelling to Asia, as hotels in that continent are sometimes cheaper on this platform.
VRBO
Renting an apartment can sometimes be cheaper than booking a hotel. As a family we prefer to use VRBO over Airbnb, if we can, as the homes listed tend to be more family orientated with a decent size and outdoor space.
TRIPADVISOR
We like to use TripAdvisor to check out reviews for accommodation, restaurants, and attractions. We always use this tool before booking a hotel or B&B. Of course, you need to take the reviews with a pinch of salt, but if you know how to use TripAdvisor correctly it is a very useful tool that has never let us down so far. We check out the ratio of excellent reviews, then read the good and average reviews. We also make sure to read the negative reviews. If one topic keeps popping up, you almost certainly know this is an issue at that particular accomodation.
AIRBNB
If we cannot find anything suitable on VRBO we will check AirBnB. The platform lists anything from rooms, apartments, houses to castles for rental. Note that AirBnB isn't avaialable in all cities.
Most of us are glued to our phones. But texting, making calls, and browsing the internet can be very expensive when you are abroad. Most hotels offer free internet, but what do you do during the day whilst you are travelling between attractions.
The following are the resources that help us stay connected when we travel in a safe but also cheap way.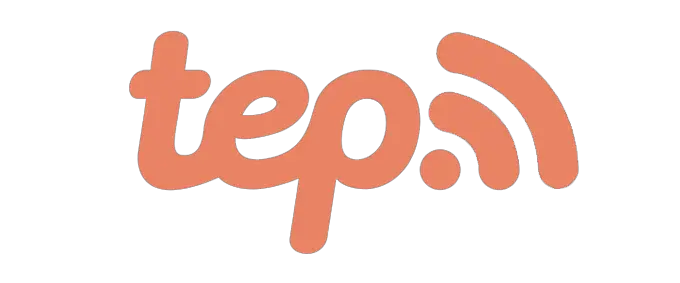 TEP WIFI
When travelling abroad, we almost always rent a rental pocket wifi. This is a small device that holds a sim card. In effect, it is a wireless modem with a private network that connects with WiFi-enabled devices to the internet. Think of it as a Wi-Fi hotspot, but the difference is that you can bring it with you. One of our favourite rental companies for pocket wifi is TEP Wifi.
EXPRESS VPN
When you connect to public or Wi-Fi networks in places like airports and cafés, hotels, anyone on this same network can potentially grab your unencrypted data.
In order to protect your data while browsing abroad, make sure to use a VPN. Our personal favourite is ExpressVPN.
Rarely do we travel somewhere without wanting to explore the entire country or region.
We love a good roadtrip and are always willing to rent a car if need be. Another wonderful way to explore a new country is by train.
Even the odd city break usually requires the use of public transport or a taxi.
For us, the following transportation resources are therefore fundamental in planning any of our trips:
CITYMAPPER
We always used Citymapper when we were commuting in London. These days we love to use it to plan our travel within cities.
So far the app covers 39 big cities. It will show you the fastest and the cheapest way to get from one location to another. It has never failed us so far.
It can also detect your location and show you the nearest bus stips, streetcar stop, bike routes, train stations, and ferry terminals. If you are on public transport, the app will even notify you when your stop is coming up!
ROME2RIO
We always use Rome2Rio when we are planning an itinerary that involves travelling between different locations.
Rome2Rio is a multimodal transport search engine, that will show you how to get from point A to point B, and includes travel by plane, train, bus, ferry, car, and by foot. It lays it all out for you and even gives you an estimate of the cost.
It not only works for cities and towns, but also for landmarks, attractions, and addresses.
That being said the website doesn't cover the entire world. In Bolivia for instance most local companies aren't online and the information shown by Rome2Rio is therefore sparse.
GOOGLEMAPS
Google Maps doesn't really need an introduction. It is probably one of the most frequently used transport search engines.
We particularly like using Google Maps to plan out road trips or in order to figure out how to walk from one place to another. We don't use it that much for other modes of transport however, since we find Rome2Rio and Citymapper to be more accurate.
You can also save an offline map of the city and save locations on the map that you want to visit.
UBER
We often use Uber if we want to quickly and comfortably get from one place to another.
Uber has several advantages over taking a regular taxi. For one it is almost always cheaper. You can also order an Uber straight from your phone, track the driver, track your journey and pay through the app.
In some places Uber is actually a lot safer than the local taxi service.
However it is also worth noting that in some countries Uber drivers will not drive you to the airport, because they don't want to run into trouble with the local taxi mafia. Some airports also only authorise local taxis to drop you off.
You can download the app either for your android phone or your Iphone.
AUTOEUROPE
When we are planning a road trip and are in need of a rental car, Autoeurope is usually where we start our search.
The cheapest company to rent a car from often varies by country, and in some places certain rental companies might not exist at all.
Autoeurope is a great search comparison engine for rental cars that will help you find the best offer for your needs. Despite its name, Autoeurope covers pretty much the entire globe. We particularly like the fact that Autoeurope includes an easy option to add a car seat for your baby or child. This is one advantage it has over Rentalcars.com.
We use Autoeurope to compare prices and then head directly to the cheapest / most trustworthy car rental company website. We then compare the price and the different things included on both sites, before booking a car with either one.
GRAB
We tend to use Grab over Uber, when we travel to Southeast Asia. It tends to be more widely available in countries such as Indonesia, Cambodia, Thailand, Vietnam, Singapore, Malaysia, the Philippines, and Myanmar. It also offers discounts if you use the app fairly regularly.
Grab is really easy to use, the rides are pretty affordable and the reviews of the drivers are very helpful.
You can download the app either for your android phone or your iphone.
RAILEUROPE
RailEurope is a search engine that lets you compare and book trains anywhere in Europe.
We mostly use it to search for trains for a journey that crosses multiple European countries.
Note that whilst it is very convenient to buy point-to-point train tickets directly through RailEurope, they do add a service charge, so it tends to be more expensive than buying the tickets directly from each country's rail network website. But it does mean you don't need to deal with the language barrier on a foreign website.

SEAT61
Seat 61, also known as The Man in Seat 61, is a fantastic website that has the answer to pretty much any question you might have about travelling by train in Europe and beyond.
It is packed with resources that will help you plan your trip, if you intend to use a train at any point of the journey. It is particularly useful if you are wanting to travel somewhere where there is a language barrier and you are struggling to find the right resources.
The Man In Seat 61 details trains times for almost everywhere and includes ferry timings and other useful transit information.
The entire website is written and maintained by train enthusiast Mark Smith. It has won several travel awards, including 'Best Travel Website'.
EURAIL
If you are planning a longer holiday and want to see a couple of different European countries in one trip, then you might want to consider travelling by train and investing in a Global Pass.
You can buy a variety of Eurail Passes from their official sales site. The Eurail Global Pass ranges from 4 days to 3 months.
If you are planning to travel around the same European country by train, you should consider getting a One Country Pass or a Eurail Mobile Pass from Eurail. Depending on how many rail journeys you intend to make, this can be a lot cheaper.
Eurail is the official online sales site for Eurail Passes. They sell a variety of rail passes for travelling around Europe.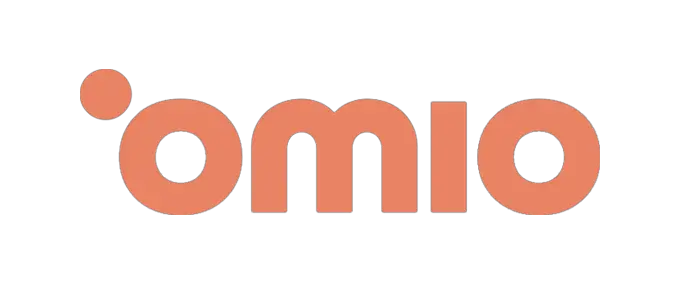 OMIO
The great thing about GoEuro is that you can plan your trip across multiple transport platforms (flights, trains and buses) in Europe. For example, following some time in Germany, I wanted to source the quickest and cheapest way to get to Istanbul. A quick search on Go Euro told me to get a train from Dresden (where I was) to Berlin and to take a flight from Berlin to Istanbul. This handy Europe travel resource saves you a LOT of time, working out the best overall route, listing cheapest to most expensive and shortest and longest route options.
Omio also does a great job of searching out bus journeys and letting you book directly through them.
Omio is a search engine that lets you compare and book trains (and buses and flights) anywhere in Europe. It lets you easily book tickets with your credit card at essentially the same prices as Europe's National Railways websites. Additionally, Omio searches routes for multiple rail services across Europe so it's great for international trips (since it can easily combine rail journeys of multiple countries).
Omio also has a great app so all your tickets can be downloaded digitally to your smartphone.
NETWORKRAIL
I use Network Rail mainly for the timetables since it lists all routes and timings for all the trains across the UK.
TRAINLINE
I then revert to the Trainline make a booking since it lists advance ticket discounts and money saved on choosing alternative times.
TrainLine is another third-party booking site that connects directly to most of Europe's National Rail networks and gives you the same prices you'd find there. They also take international credit card payments and lets you pick up your tickets at the train station, print your own tickets, or download them to your phone.
Additionally, TrainLine searches routes for multiple rail services across Europe so it's great for international trips (since it can easily combine rail journeys of multiple countries).
A great website for finding awesome deals on train tickets! If I'm not getting a rail pass, this is my go-to site for booking a train — especially in Europe. One time I discovered an incredible train deal through the Trainline — a RT trip from Chester, England to Edinburgh, Scotland for £45 (hint: that's really freaking good!). Click here to hit up the Trainline.
RENTALCARS
If you are looking to rent a car for an epic road trip. RentalCars.com is a good place to start.
It is a rental car comparison site for finding cheap car hire at over 60,000 locations worldwide.
You can find affordable rental prices worldwide on any type of car: luxury, vans, economy, or family, they have it all!
This site is perfect to find the cheapest rental car across the world. It compares the main companies and often offer free booking cancellation. We mostly use it to compare prices and head to the car company website. We then check the different things included in both sites and choose the more affordable one of course.
Rentalcars.com is a great search comparison engine to finding the best rental car prices from around the world. It's awesome when you want to find the best price, since the cheapest company usually varies by region. Do your homework before you book, as with everything!
EUROPCAR
If you are looking to rent a car on your travels why not book one in advance with Europcar?
You can rent a car or van from over 200 locations in the UK, or from  3,300 car hire locations throughout Europe, Africa, the Middle East, Latin America and Asia-Pacific, in about 150 countries.
You don't have to worry about renting a banger either, each rental car in the Europcar fleet is less than six months old.
Each rental car is also cleaned and thoroughly inspected after every rental meaning you will have a lovely clean car to drive around in.
BLABLACAR
Blablacar is a carpooling platform connecting drivers who have space in their car with people travelling the same way. It is often more affordable than local buses or trains and for the driver, it has the advantage to reduce fuel and toll costs but also keep entertained with passengers.
The service is mostly used in Europe but is starting to grow to some Latin countries such as Brazil and Mexico. In the US, Zimride offers a comparable service.
BlaBlaCar is "Airbnb" of ride-sharing and it's exploding throughout Europe. The idea is simple — drivers post their travel itinerary and how much they're charging for a seat. Riders then log-in and search for drivers that are taking the same route. And, of course, prices are usually much cheaper than the train and you get a chance to meet a local.
EUROLINES
There are a number of long-distance coach services throughout Europe. The largest is Eurolines and they have routes that crisscross the continent
FLIXBUS
If you are travelling in Europe or in the US, we would recommend Flixbus. We have travelled around Europe with this company and have always found good deals (even last minute) and comfortable overnight buses. We use this company which is usually cheaper than Eurolines but also offers routes that are really hard to complete without driving or changing train. We took an overnight bus from Rome, Italy to Ljubjiana, in Slovenia for €35 each or from Perpignan to Florence for €25 – hard to beat
Flixbus is one of Europe's most popular budget coach companies. You can travel between numerous European cities and even travel from the UK into Europe.
You can book your bus ticket directly on their website or purchase your ticket via their handy app.
You don't even need to print it your tickets out which is super convenient for travellers on the move.
MEGABUS
Megabus is a discount carrier that serves much of Western Europe and they often have a limited number of super-cheap fares (i.e. under $10).
Use Megabus for reasonably priced bus travel around the UK, Europe and the states.
Book in advance online and take advantage of ridiculously cheap bus tickets to a multitude of destinations.
They advertise fares for as low as £1 but you would probably have to book a year in advance to bag a fare that low.
BUSBUD
Busbud is a cross-platform search engine for bus travel. It helps you search and book your bus trip all over the world. We would recommend to use it to compare the companies operating the route as well as the prices and time, but to book directly at the bus terminal or on the companies website to avoid paying unnecessary fees.
Be aware as well that in some countries, most bus companies aren't online and won't be mentioned on this website.
BusBud is a solid website that searches multiple coach services for the best price/route.
GOJEK
A great website for finding awesome deals on train tickets! If I'm not getting a rail pass, this is my go-to site for booking a train — especially in Europe. One time I discovered an incredible train deal through the Trainline — a RT trip from Chester, England to Edinburgh, Scotland for £45 (hint: that's really freaking good!). Click here to hit up the Trainline.
We love planning activities for our next trip. Honestly it's the most enjoyable part od creating an itinerary.
We also believe in pre-booking attractions where we can. This means we save time at the destination because we don't need to stand in line to buy our tickets. And it often saves us some money too.
Whilst we don't tend to join a tour group, we do love a guided tour.
The following are the resources we use to pre-book our attractions and find guided tours. We also use these websites to find things that we can do at the destination, that we might not have thought of ourselves, such as taking a cooking class in Thailand or going to a Sumo match in Japan.
Always make sure to read the reviews before you book anything and compare prices across all three platforms. This is what we do and when we suggest activities in our itineraries, we always make sure that they have at least 4 stars.
KLOOK
Based out of Singapore, Klook originally allowed you to book tours, attractions, and activities in Asia. Since then they have branched out to Europe, Australasia, Africa, and North America.
You can also book transportation through Klook, buy SIM cards and find deals on food in a particular location.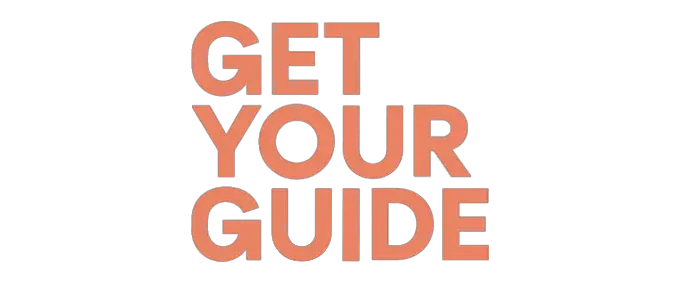 GET YOUR GUIDE
We almost always use Get Your Guide to book tickets to attractions guided tours and full-day excursions.
They offer skip the line tickets for many attractions around the world and have a wide range of activities on offer, especially in Europe.
We love how user friendly Get Your Guide is. It's super easy to see what's included and what not and the booking process only takes a few minutes. You can get the confirmation sent straight to your phone. They also generally have good cancellation options.
VIATOR
Viator is another website that allows you to book tours and activities across the world. The actsivities can range in length from one hour to a few days.
Viator is probably the most well-known of these three website and offers a very wide range of activities, especially for North America.
COOKLY
Cookly brings together the best cooking classes, food tours and foodie experiences from across the globe. Similar to GYG, they aggregate lots of independent operators and give you the safety net of booking through a third party.
EATING EUROPE
We love food, we love discovering new places to eat and we love learning about local food culture
Eating Europe Tours offers small food tours all over Europe. Each tour is led by a local guide and includes a range of locations, from markets and bakeries to pubs and exclusive cocktail lounges.
URBAN ADVENTURES
Urban Adventures works with 1,675 local guides in more than 150 locations worldwide. Their day tours (cleverly branded 'Best day ever') cover a range of niches, from Christmas markets to cocktail tastings.
CONTEXT TRAVEL
With groups as small as 6 people per group, these semi-private tours feel more like cultural seminars than your average walking tour, which is exactly what they're going for! You can find them in 60 cities across 5 continents. 
BACKSTREET ACADEMY
Backstreet Academy is one of our favourite 'alternative' tour providers. The website focuses mainly on handicrafts, DIY and cultural experiences. In Phnom Penh, for example, you can go out on the water with a local fisherman to learn the skills of his trade. At least 50% of the tour price stays with the local host.
Once you have planned your trip, you will need to pack for it. This can be very stressful. You want to hit the right balance between keeping your luggage light, but ensuring that you have packed everything you need.
We are here to help. Other the years we have learned to pack light but smart and we want to share our found wisdom with you.
You can browse through our packing guides for inspiration. These are organized by type of luggage, destination, season and type of holiday.
Then check out our favourite travel gear. These are items we make sure to take on pretty much every trip. And don't forget to look into the apps that we have installed on our phone or tablet to make our travels easier.