WHERE WILL YOU TRAVEL TO NEXT?
We are Kat, Gary and the little boy. We love to travel around the world, just as much as we love to explore our own country. We have created this blog to show you how we manage to hop scotch around this planet as a family and how you can too.
We have learned to balance our full-time jobs with a life filled with adventure. And we want to teach you how to do the same. We believe it is important to travel with your children, to broaden their minds.  We are very keen for our son to encounter other cultures and customs. Hopefully, our story will show you that there is nothing scary or complicated about travelling as a family. The earlier you start the better really!
A Life Beautifully Travelled is your one-stop guide to family travel. We provide in-depth travel guides and highly detailed itineraries to help you plan your trip. We also share insights into local customs to help you understand the culture of each destination, so that you can fit right in. We hope to inspire you to travel with your kids and build a better world with us.
In our mind, travel starts by exploring your own backyard. This is not a full-time travel blog. We fit our adventures in the gaps between our busy career driven lives as parents.
But do not need to travel far to encounter beautiful landscapes and friendly people. the United Kingdom (the country we live in) has so much to offer.
So in this section of the blog we want to show you how you can scratch that travel itch and make the most of each weekend, if like us you live in Great Britain.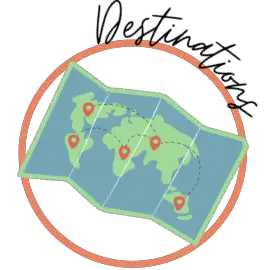 Don't know where to go? Need some inspiration for your next family trip?
In this section of the blog you will find travel guides for all the countries we have already ticked off our bucket list. You can browse through a wide variety of destinations. 
Each country we have visited is illustrated in stunning photography and intriguing stories about the local customs.
The intention is to help you plan your own adventure as a family. Whether you are planning a two week long vacation or a short weekend break, we have the tools to help you make the most of your trip.
The idea of family travel, especially international family trips, can be quite terrifying for many of us with kids, especially young kids. There really is no need to be scared though.  Family travel can be even more exciting and rewarding than travel without kids. 
In this section of the site you will find lots of articles about our personal experience travelling with children. We hope they will help you feel more comfortable about taking the plunge to travel with your kids. Conversely, if you are already family travel gurus, then we hope to help you learn something new or see something from a different perspective.
We love the entire process of planning a trip – from figuring out where to go next, to finding the cheapest deals, creating an itinerary, and packing just the right amount of stuff. But we realise that this isn't the case for everyone. Some people find travel planning extremely stressful and overwhelming.
We have found that having access to the right tools can really help make the process easier. We have a set amount of resources that we love to use for any trip that we plan, whether it's a short weekend break or a two week long holiday abroad. And in this section of the blog we share those tools with you.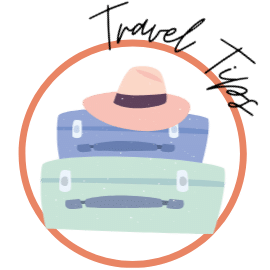 Not to tout our own horn,  but we do have vast experience in travelling, having done so for over 20 years. Along the way, we have made a lot of mistakes, lost a lot of money, and not always gone about things the right way. 
The good news is that we have made these mistakes so that you don't have to.  We have learned quite a few tricks and tips, and we want to share those with you. In this section of the blog, we have therefore compiled a comprehensive list of our most helpful travel tips and hacks for pretty much every scenario or situation you could come across while traveling.
I am an Architect by day and the main author of A Life Beautifully Travelled at night.
I am also a wife and mom to one. I, therefore, have extensive experience in finding the right balance between travelling, my career, and looking after my family.
I have a wandering soul, and for a long time didn't remain in one place for more than a couple of years. I was born in Germany,  grew up in France where I was educated in an International School, and studied in Scotland. And, yes, I am Trilingual. I fluently speak English, French and German, plus have a basic understanding of Spanish.
I  have traveled the world for as long as I can remember. My dad had an adventurous soul and whisked us off on wild adventures in far-flung places at a very young age. Every summer we would spend a few weeks in a new country. Our family trips started with small adventures closer to home, then gradually increased in distance to Fuerte Ventura,  the USA, Egypt, Jamaica, the Dominican Republic, Namibia, and Kenya.  My mum and step-dad, whilst not quite as adventurous as my dad, enjoy cultural holidays and travel for work. My sister and I would frequently travel with them to England, Scotland, Germany, Austria, Spain, and around France.
I was lucky enough to have a multicultural upbringing and want the same for my son. My childhood vacations played a big part in forming the person that I am today. Whilst holidays with my mum and stepdad developed a keen sense for architecture and an interest in culture and history, traveling with my dad pried my mind wide open to this very diverse world. Not only did traveling make me the person I am today, these memories of travels past are also the most cherished moments of my entire life.
These days, I continue to explore the world with my husband Gary, who is just as passionate about travel as me.
I also have a great love for food and always want to try out new cuisines. I have even eaten a couple of insects! I enjoy cooking as much as eating, and frequently try out new recipes.
My childhood road trip around Namibia ignited a lifelong interest in wildlife. My favourite destinations are therefore generally those that have plenty of fauna and flora.
I am usually glued to my camera and constantly trying to hone my photographic skills. Although you are more likely to find me behind the lens than in front of it.

I am Katharina's husband and often her photographic subject. Yes. We know that it's normally the other way around.
I am a co-author of A Life Beautifully Travelled and usually chose our next travel destination. My wife believes I have a good nose for off-the beaten path locations
Born and raised in Scotland, I had a far more mundane upbringing than my wife. I did however discover my passion for travel when I was in my late teens and started working on ship as a marine engineer. My work took me to South Africa, Ghana, Singapore, Japan, South Korea and Norway.
Whilst I no longer work on ship, the travel bug stuck. I still get itchy feet, whenever I haven't been on a holiday for a while.
My true passion however is history. At home, you will generally find me reading books about our past. And when I travel I have a keen interest for temples, historic mansions, castles, and museums.
Born and bred in Yorkshire, my parents are keen for me to become a citizen of the world. I haven't yet had the chance to travel far beyond Europe but am keen to spread my wings very soon. So far I have visited, Northern Ireland, Wales and Germany.
Although I mostly babble, there are clear signs that I will be a natural when it comes to learning new languages, just like my mum.
I love the sound of music and dancing to all sorts of rythms. In fact, I am constantly on the move and a ball of energy.
My parents hope that I will love animals as much as they do and my dad is already teaching me all about the past.
Although everyone tells me I am very photogenic, my mum has decided not to show my face on this blog.
WHERE IN THE WORLD HAVE WE TRAVELLED TO?
Our love to travel is what brought us together and we started travelling as a couple early on in our relationship. Gary jokes that he was mainly looking for a travel companion.
Together we have visited numerous countries and been on many city trips. Places we have seen together include Marseille, Germany, Japan, Thailand, Iceland, Vienna, Prague and Singapore. We have a bit of an obsession with Japan and have returned numerous times. We even got engaged in the country of the rising sun and then spent our honeymoon in Okinawa. In general, we love the entire continent of Asia.
When we aren't able to travel around the globe, we love to take short trips closer to home. We make the most of each weekend, by exploring our own backyard. At this point, we have visited a large part of England and Scotland, as well as parts of Wales and Northern Ireland. Some of our favourite trips include Cornwall, Somerset, the Cotswolds, Wiltshire, Yorkshire, the New Forest, Dunbartonshire, Perthshire, the Isle of Wight, and Jersey.
We lived in London for five years and a large part of this blog is therefore dedicated to the Big Smoke. We then relocated our family to North Yorkshire, with the intent of finally settling down, and are really excited to embrace our new life in the North.
Our travel itineraries usually focus on the culture and traditions of the countries we visit. We seek out authentic experiences and enjoy getting of the beaten track. We love to visit a museum and so far have never experienced temple fatigue.
We do a lot of research before heading to our next destination, to ensure that we will experience as many facets of the country as possible. And we love to share intriguing and unique stories about the places we visit.
We love a good road-trip and frequently seek out self-drive destinations. When visiting a new destination, we very rarely stay in one place, opting to travel by car or train around the country instead.
We do enjoy the finer things in life but prefer to splash our cash on experiences rather than luxuries. That being said we do indulge ourselves a little.
Whilst we chose to eat from local vendors and tend to explore cities on foot, we do like to spend the night at a boutique or design hotel. And when it comes to flights, we will usually find a good middle ground between the price and service of the airline.
That being said we aren't opposed to the odd camping trip either and love to cook our own meal over an open fire. And we get excited every time we find a wicked deal.
We do not travel full-time.  Neither one of us has given up tour career and we aren't digital nomads. Instead, we fit travel into our life wherever we can.
This means that we save up most of our holiday allowance, in order to go on a two-week-long adventure abroad. But we also tactically use a couple of days, to extend our weekends and explore destinations in the UK or Europe.
Because we travel part-time, yet hope to see as much of the world as possible in our lifetime, our itineraries have a tendency to be jam-packed. We want to see as much of each country as possible, in a set amount of time. Our trips, therefore, tend to be a bit of a whirlwind. That being said, ever since our son was born, we are learning to embrace a slower travel style.
We believe in caring for our planet and environment. We want to preserve this world's beauty for generations to come. We try to avoid any sort of animal abuse and want to get involved in protecting species that are in danger of extinction.
We respect the people and culture of the countries we visited, try to learn from them and seek out opportunities to give back to the local community.
Our goal is to leave a positive mark on this planet and teach our son to do the same.
We travel as a family and take our son on adventures with us, as often as we can.
We have had to adjust the way we travelled as a childless couple, to be more child-friendly. This mainly means that we now travel at a slower pace than we used to.
We personally do not believe, that being family-friendly means that we can only visit theme parks and kid-friendly attractions. After all, we want our son to get a balanced view of the world. But we do like to include aquariums and zoos in our itineraries.
GET IN TOUCH
Got a question or some feedback about one of our posts? We love hearing from our readers and fellow travelers. Whatever the topic might be, please feel free to drop us a line. 
If you don't receive a swift response, we are probably traveling at that moment — but I will get back to you ASAP! In the meantime, please check our FAQ page in case your query is something we've already answered before.
Use the form on our Contact Page or head over to our Social Media accounts