When it comes to choosing a memorable destination for your alpine holiday, two amazing European countries immediately spring to mind – Austria and Switzerland.
Both countries are located in the heart of Europe. Both countries are dominated by the same famous mountain range – the Alps. Both countries boast unmatched natural beauty, a rich culture, and plenty of beautiful cities and towns. Both Switzerland and Austria have well-established hospitality and tourism industries and a wealth of world-class mountain resorts. Thus, for tourists, there really doesn't seem to be that much difference between the two countries.
So which country should you visit this summer? Switzerland or Austria? Which country offers better bang for your buck? Which of these countries is better suited for a summer getaway? And which one makes for a better winter holiday? The debate Austria vs Switzerland has dominated travel forums for a long time.
Let's try and finally resolve the dilemma.
SWITZERLAND – THE TOURISM CAPITAL OF EUROPE
Switzerland has been the heartthrob of the European tourism industry for many years.
And this is mainly due to its natural beauty. Its green meadows, sprawling farms, scenic countryside, and wonderful ski-resorts have made Switzerland the undisputed tourism capital of Europe.  Picture stunning panoramic views across sprawling turquoise lakes and in the back-drop the snow-covered peaks of the Swiss Alps.
Furthermore, this small European country is famous for its chocolate and cheese. And who isn't a fan of at least one of those? So, if you are a foodie, you will definitely rejoice in Switzerland.
Moreover, if you are a history enthusiast you will enjoy strolling through Switzerland's many charming towns and cantons – well-known for their beautiful Swiss-German architecture.
Finally, if you prefer things to be run in an orderly fashion, then you will love Switzerland. Because Switzerland is pretty small, its rains operate with perfect timing and pinpoint frequency. Changing trains is almost always smooth and straight-forward. In fact, all of Switzerland's public transport is very well-organized and the standards of services are the same throughout the length and breadth of the country.
However, all these cultural highlights come at a cost. Switzerland is so highly frequented by tourists, that the Swiss economy has surged and most things are very expensive.
SPECTACULAR DESTINATIONS IN SWITZERLAND
Although Switzerland is smaller in size than Austria, it offers just as many spectacular destinations as its neighbor.
One of the main attractions of its capital Bern is that the city has retained its medieval European look and feel.
Zurich, on the other hand, is an international banking hub and as such offers a combination of traditional Swiss architecture and modern world sophistication.
Geneva is a hub of international diplomacy and the European center of trade and commerce. Thus, in many ways, it dominates the continent.
Other Swiss town and cities you might want to consider visiting include Lucerne, Interlaken, Zermatt, Lugano, Basel, Locarno, Lausanne, Andermatt, St. Moritz and Grindelwald.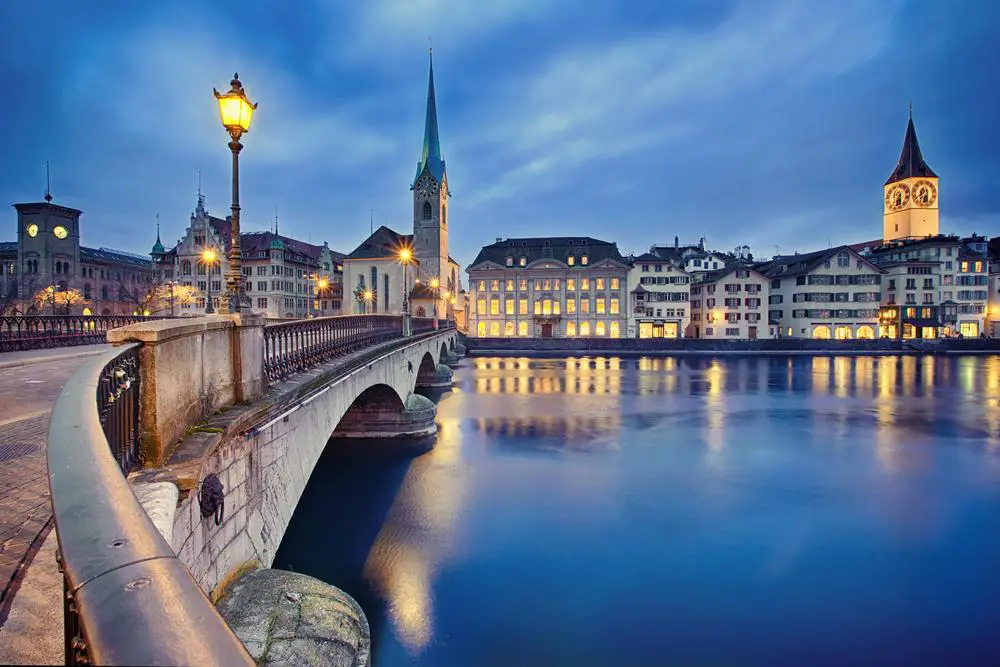 AUSTRIA – AUTHENTIC AND CHEAPER?
Having read all about the beauty and charm of Switzerland, you might have come to a hasty decision. Clearly, Switzerland is the country you should visit.
Well, you would be wrong to dismiss Austria so quickly. Austria actually has far more towns with a rustic medieval alpine feel than Switzerland. Indeed, a lot of Switzerland's towns and resorts are more industrialized and targeted at tourists than Austria's.
Not only are Austrian cities frequently more charming than their Swiss counterparts, they are also often more vibrant and energetic. Austria has a much stronger focus on art, culture, and intellectual discussions. Perhaps because it is far more multi-cultural in nature than Switzerland.
Indeed, over the years Austria has had a much more liberal immigration policy than Switzerland. People from all other the world have moved into the country and each group of immigrants has introduced parts of their culture into Austria.
Those who return to Austria on a frequent basis, however, generally do because of Austria's incredible hospitality. Most of Austria's hotels and restaurants are family-run businesses. Throughout the many years, I have traveled to Austria,  I have never experienced bad service there (except perhaps in Vienna). Austrian people are incredibly friendly!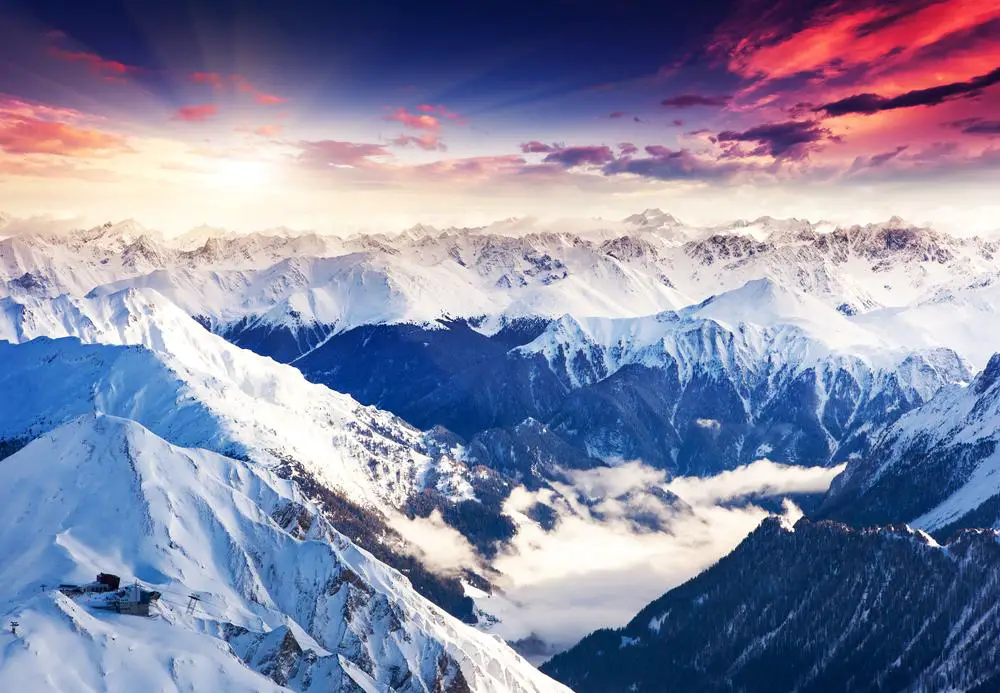 SPECTACULAR DESTINATIONS IN AUSTRIA
Vienna, the former capital of the Austro-Hungarian empire, empire is a city which lives and breathes art and culture. Its grand Imperial architecture still harbours the very best of Europe's talents in the fields of music, art, literature, drama and live performing arts.
Salzburg, once home to Mozart, is an architectural marvel adorned with magnificent palaces, stunning lakes and amazing cultural delights.
Some more towns and cities you might want to visit in Autria include Innsbruck, Hallstatt, Zell am See, Linz, Aachen Lake, St. Gilgen and Kitzbuhel.
>>>If you are going to visit Austria, make sure to read my post about things you should know about Vienna
SWITZERLAND VS AUSTRIA – WHICH ONE SHOULD YOU VISIT?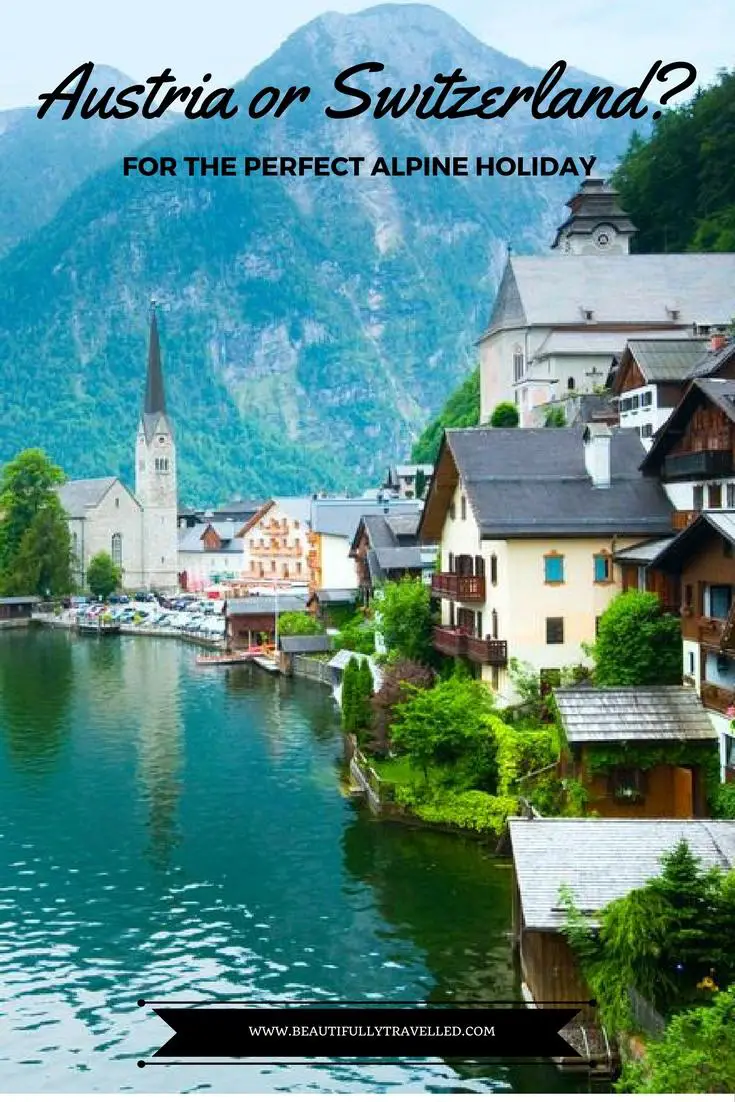 So, Austria or Switzerland? Which one will it be? Well, it really depends on what you are after.
If you are a nature enthusiast and planning the ultimate European Alpine vacation, then you should probably travel to Switzerland. Although Austria's mountainous landscape is stunning, it simply cannot beat the beauty of Switzerland's many alpine lakes. After all, Switzerland's incredible natural landscape, is what makes the country one of Europe's most popular tourist destinations.
On the other hand, if you are after a cultural and historical experience, then you should choose Austria for your holiday getaway. Of course, another reason to pick Austria over Switzerland is the fact that it is generally cheaper. If you are a backpacker or prefer homestays to hotels, then you are definitely better placed in Austria than in Switzerland.
However, if you truly want to have an epic Alpine experience, then I suggest you visit both Austria and Switzerland. And perhaps Bavaria too. Each country has it's own characteristics in terms of culture and the alpine scenery also varies across the borders. If you have two weeks or more, it should be fairly feasible to explore all three alpine countries.
You can find more guides for Austria here. Or if you haven't fully decided where to go yet, you can find other great destinations in Europe here.
Would you choose Austria or Switzerland?
Let us know in the comments below!
Did you Enjoy this article?
Share it with your friends and family on FACEBOOK, TWITTER AND PINTEREST