If you never considered a Cruise — Here are Three Reasons that might just change your Mind
When it comes to vacationing, it can sometimes feel limiting to spend between a week and two weeks in just one destination.
Gary and I always cram as many activities and sights as possible into our itinerary when we are abroad. I have grown accustomed to crafting our travel agenda. It is labour intensive but we do enjoy the freedom of following our own passions and interests. This is why committing to the itinerary of a third party has always struck me as a bit of a nightmare.
However, I have a few friends who swear by the ease and comfort of a holiday upon a cruise line. And this has piqued my interest. I am starting to wonder what all the hype is about.
There are so many fantastic places to visit in the world, but getting to see all of these can be time-consuming and extremely expensive.
This is why going on a crusie is such a fantastic holiday for those that seek adventure and love to travel. With a cruise, the journey becomes the vacation as you sail the seas and stop off at a number of unique and breath-taking ports in many of the most beautiful areas of the world.
Plus, you can just lay back, enjoy your holiday and let the cruise company do the heavy lifting for you.
Here are three more reasons why you should consider hopping on a cruise line, next time you're on holidays:
 1. STUNNING DESTINATIONS
A few of the more popular cruises include breathtaking Norwegian fjords excursions, exotic Caribbean cruises, sunny Hawaiian trips and Baltic cruises where you get to visit Europe's most beautiful and charming cities.
There are even eye-opening world cruises, where you can explore different cultures and see the diverse beauty of this planet on an unforgettable and life changing journey around the globe.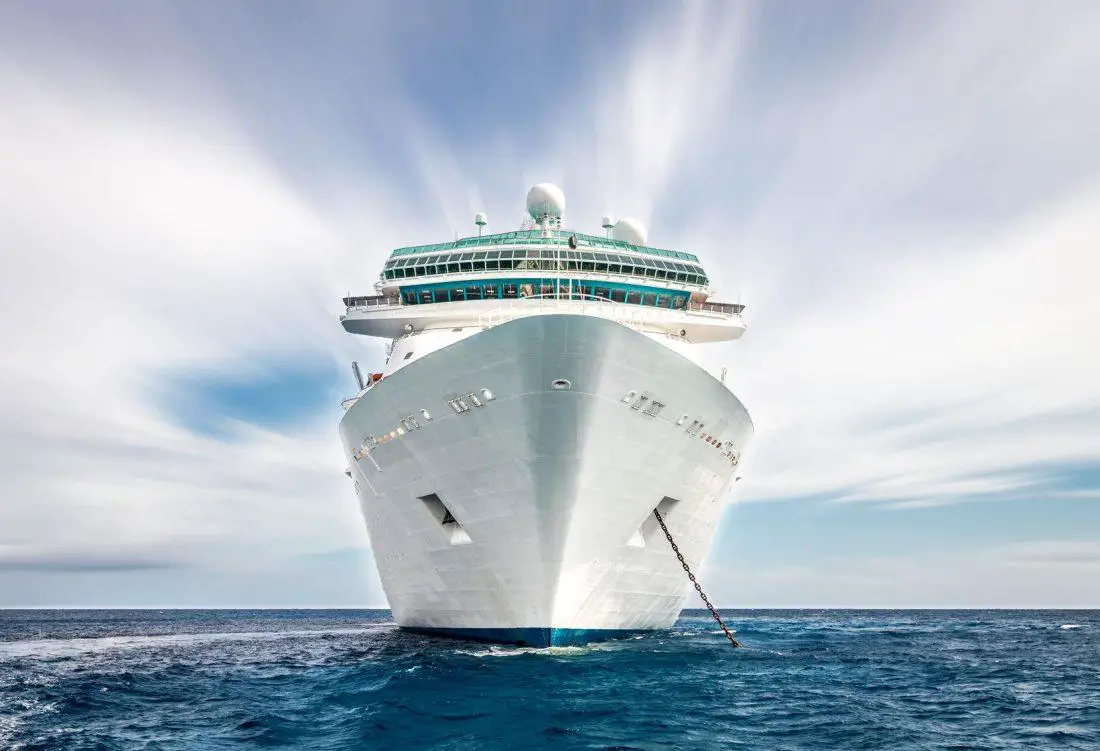 2. THE JOY OF TRAVEL
The cities in which you stop are just a small part of what makes cruises perfect for those with the travelling bug, as whilst you are at sea you will see many rare and majestic sights which not many people get to see.
This is a unique way of travelling where you can fully appreciate the beauty and joy of travel.
3. FLOATING ENTERTAINMENT CENTERS
Cruise ships also happen to be incredibly fun and well equipped, ensuring that there is never a dull moment whilst at sea.
Gigantic cruise liners, such as the famous Anthem of the Seas, boasts stage productions and a sports and entertainment venue complete with a basketball court, roller skating, bumper car rink and a flying trapeze.
It also features a sky-diving experience, a glass capsule which takes you 300 foot above sea level, spas, swimming pools, gyms and dozens of eating and evening entertainment options.
Furthermore, the Anthem of the Seas has many amazing itineraries, with places like Iglu Cruise offering the best deals on cruises.
WHY GO ON A CRUISE ?

If I haven't convinced you yet to pop on to your first cruise, then you might want to consider the following:
If you are a seasoned traveller and reading this article, chances are you haven't been on a cruise. Cruising is therefore going to be a completely new experience for you.  Something new to add to your repertoire. And if you are anything like me, that is reason enough to give it a go.
If you are a newbie traveller, cruising is the perfect way to dip your toes into the water. Figure out what you like and what you don't. What countries you would like to continue exploring and which ones you would rather avoid.
There really is no better way to see the world than with a cruise, which makes it the perfect choice for those that are struggling to decide on a holiday destination.
A cruise enables you to visit several amazing cities on one holiday, plus the journey itself can be equally as stunning and eye opening as you travel the world's oceans.
Finally, modern cruise ships have an incredible amount of entertainment onboard to ensure that there is always something to do whether it is relaxing by the pool or enjoying a show at night under the stars. 
If this post has indeed changed your mind and you are looking for some inspiration, then check out these amazing destinations for your first time on board a Cruise Line.
Disclaimer: Please note that this post was written in collaboration with Iglu Cruise who kindly provided all the information I needed.  The opinions stated however are all my own.