Mention the idea of a family holiday in Spain and most will immediately assume you're travelling by plane. In fact, chances are that the vast majority of people planning Spanish holidays this year have every intention of flying. For most, ferry travel probably isn't even a prospect that springs to mind. But given the way in which sea crossings have evolved so dramatically over recent decades, ferry travel has once again emerged as the option of choice for those looking to get the very most out of their holidays.
A NEW ERA IN FERRY TRAVEL
Ferry travel in 2017 is simply light years ahead of the crossings of the 90's. These days, taking the ferry isn't limited only to those quick cross-channel crossings to Brittany or Calais for a weekend on the continent. Quite to the contrary – there are now regular ferry crossings to Northern Spain from the UK opening up a world of opportunities for families on the lookout for enjoyment and adventure.
For example, Brittany Ferries operates a choice of routes from the UK to Spain – sailing from Portsmouth and Plymouth to Santander and Bilbao and are currently offering up to 20% off 2017 holidays to Spain (includes ferry and accommodation). But what makes ferry travel so unique is the way in which it represents far more than just a convenient way of getting from A to B. Instead, your holiday begins the moment you step on board and you can kiss goodbye to all the stress and chaos associated with air travel.
Go shopping, dine in style, treat yourself to a manicure, enjoy a relaxing night's sleep and be ready to make the most of the day when you arrive. Flights may have the edge when it comes to speed, but in terms of pure enjoyment, relaxation and getting things off to the best possible start, there's really no contest!
The specific advantages of travelling by ferry to Spain are numerous and can have the most incredible impact on any family holiday. Of course, the fact that ferry travel to Spain can be considerably cheaper than paying for airline tickets represents an immediate bonus, but there's so much more to it than simple savings. From convenience to flexibility to getting the most from your holiday as a whole, head to Spain just once by ferry and chances are you'll never look back.
One of the most immediate benefits of ferry travel to Spain is the way in which there are absolutely no limitations as to how much baggage you can bring along.  Just as long as you can squeeze it all in the car, you can forget about weight limits, size restrictions and so on. This can be particularly useful if you are planning a camping holiday, or perhaps intend to bring the bikes along for the family to head out exploring.
PERFECT FOR FAMILY TRAVEL
When travelling with children, cramped and confined spaces have the potential to become very problematic indeed.  Just imagine packing the kids into the car and driving all the way to France or Spain. If you choose to travel by ferry, on the other hand, your holiday begins as soon as you board the ship. Modern ferries are indeed one of the most relaxing and enjoyable forms of transportation available these days, with unlimited room to move, to breathe and to get yourself ready for the good times ahead.
As already touched upon, there is such a great diversity of amenities on board of modern cruise ferries that it's impossible not to be entertained. Enjoy the wonderful dining opportunities, let the kids play to their heart's content and generally just make the most of every minute you are onboard. Unlike air travel, you might actually enjoy the ferry crossing and won't want the journey to end!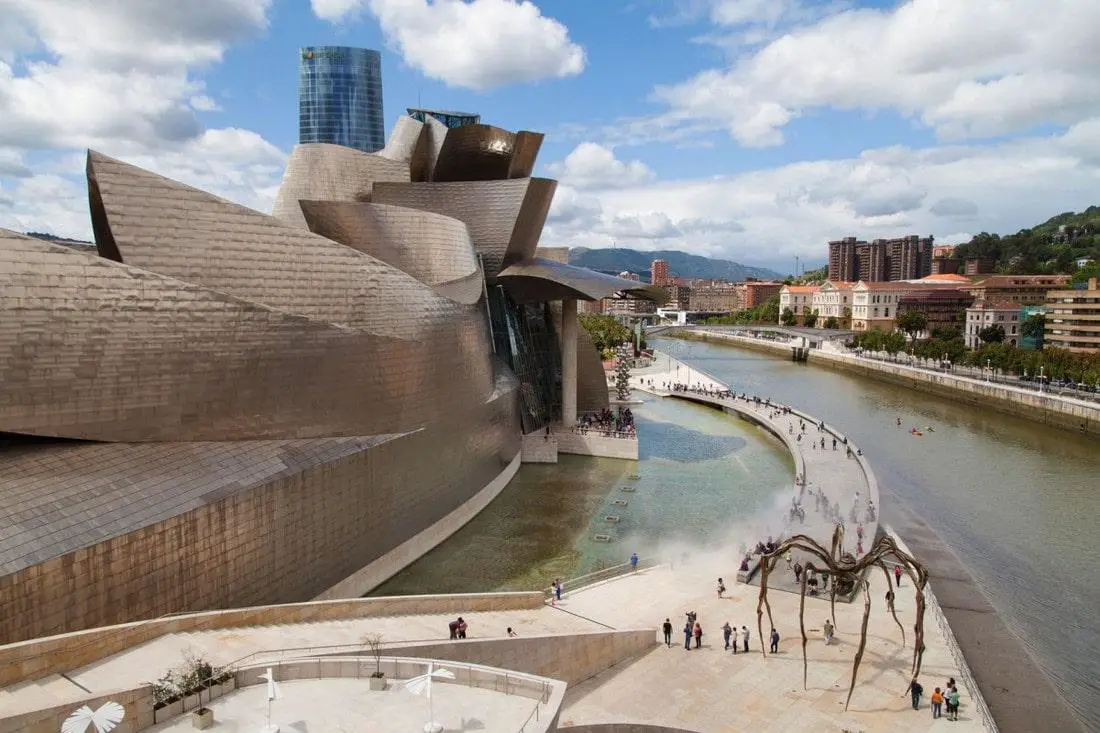 There's also much to be said for arriving at your destination complete with your own car, eliminating the need for expensive transfers or car hire. Not only can this save you a great deal of money, but it also means you have your own, familiar car with you to check out all the most important sites and attractions Northern Spain has to offer. You can explore the country at your own pace without the many worries that come with car hire. You can even take your bicycles, fishing rods and golf clubs at no extra cost.
And Northern Spain is definitely a region that warrants being toured by car. The coastline is beautiful – wooded hills rolling down to curves of deserted sands, interrupted by lofty headlands above which eagles soar and a little further inland mountains sliced by bubbling rivers. Among the natural splendour sit medieval stone villages and cheerful towns with restaurants serving delectable seafood.
Last but not least, one of the biggest benefits of travelling to Northern Spain by ferry is the state in which you arrive for the first day of your holiday: refreshed, relaxed and ready to go. A million miles from the stresses, strains, aches, pains and fatigue associated with air travel. You can hit the ground running and get stuck into your itinerary from the moment you arrive on shore.
So if you're thinking of taking the family to Northern Spain this year, why not try something a little different and see what the ferry has to offer?
PLEASE NOTE: This article was written in collaboration with Brittany Ferries and I would like to thank them for all the interesting information they have provided.