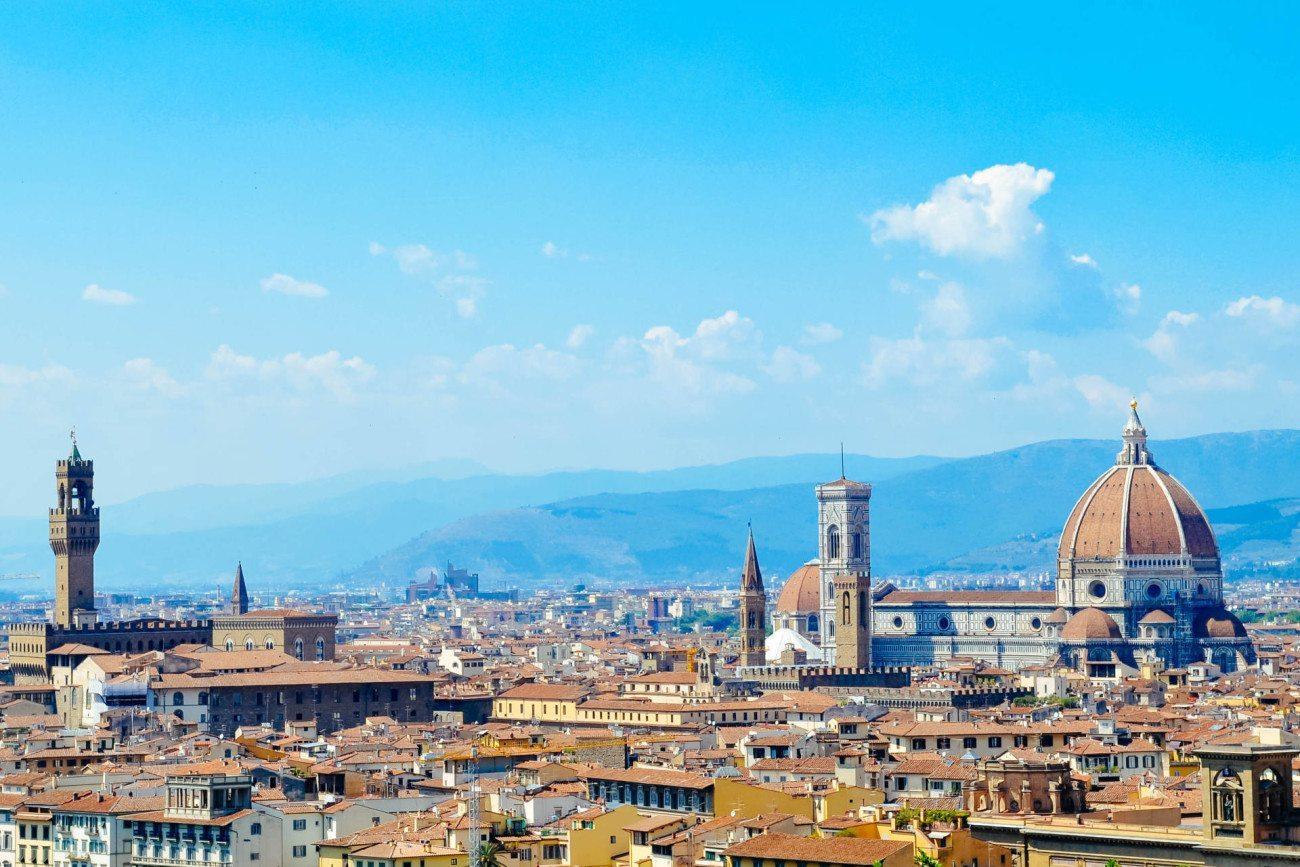 Let's make 2016, the year you Travel the World! I am always surprised by the amount of excuses people come up with that supposedly prevent them from Travelling. Most people do have at least a couple of doubts and fears when it comes to Travel. I'm certainly no stranger to the occasional moment of uncertainty. Should I really spend so much money on this trip? Wouldn't it be better if I saved that money for rainy days? I don't have enough time to plan this Trip! This country is far to dangerous to visit. I don't have enough time to Travel!
That's why starting today, I am launching a series on this blog in which I will regularly feature Guest Posts from experienced Travelers. These articles will help you banish those silly excuses to the far flung end of your mind. Hopefully my Guest Bloggers will be able to qualm your nerves and inspire YOU to travel more in 2016!
Now, I'm very excited about this series because not only will it be an informational piece for you guys, but it will also be an informational piece for me!  We are in this together!
---
BIO & INTRO
---
Today I bring to you James Scanlan. James has discovered an incredibly interesting alternative system of Travelling, which might just unlock the way you Travel this year.
James lives in London, where he works in administration and as a freelance writer. At the time of writing this article, he has visited 38 countries on 3 continents, and is working towards fulfilling his ambition to have travelled to 50 countries by the time he is 30. For 2016, he is planning more day trips around Europe (hopefully Portugal and the Channel Islands) as well as spending some time exploring Romania, Macedonia and Sweden. James is also working on a 2nd edition of Europe in a Day, which will feature guides to new countries across the continent.
---
How to Day Trip around Europe
---
It's 2016! The start of a brand new year, filled with exciting opportunities! Many people put travelling on their list of wishes for the New Year – be it a well-earned holiday in the sun, finally taking that trip of a life time or simply just visiting somewhere new. But while many resolve to travel, few actually keep this resolution. Oh of course, there are always 1001 reasons why it's never a good time for you to travel… but what if I told you there's a way to travel that is relatively cheap, easy to fit in around your busy schedule and means you could see more of the world than you ever thought possible? Maybe now that resolution doesn't sound so hard…
THE BIRTH OF A NEW TRAVEL STYLE
I first came up with the idea of taking day trips around Europe in 2010, when I found a certain budget airline offering £20 return flights to a small town in the south of Norway. The flights were both on the same day, arriving early in the morning and leaving later that same night. It was an odd idea to say the least. But to see a new country for that price, even for a day, was too good an opportunity to pass up! 5 years later, and I've visited 15 different countries and territories across the continent in the same way:- flying out there in the morning, spending a day sightseeing and having new adventures, then returning home the same night. Often tired, but always richer for the experience.
DAY TRIPPING IS REMARKABLY AFFORDABLE
By travelling with budget airlines, these trips cost on average £50 each. Some people I've known spend more than that on a night at the pub! Not only does this make it a very cost effective way of travelling on a budget, but it's also a lot easier to fit into your busy schedule. Got a spare day at the weekend? Work part time? Don't have lectures every day? Then day tripping is the perfect way for you to travel! Are you tempted yet? Want to plan your own day trips? Let's start with the question every traveller loves to be asked – where do you want to go?
WHERE SHOULD YOU GO
Where you start your day trip from will influence where you can go. From the UK, most of Western and Central Europe is ideal because of the time it takes to get there and the fact there is only a 1 hour time difference. Of course, you can go further – I've been to Romania and am currently planning a trip to Lithuania. Just bear in mind the further east you go, there is a 2 hour time difference and the flight is longer. Before you book, always check the time of your flights. Some routes have several flights a day, but others have just the one in and one out. While day trips are short by definition, you don't want to go home 30 minutes after you've arrived! For me, at least 8 hours is a decent amount of time to have in your destination. This gives you plenty of time to explore, but also some time to relax.
ALL YOU NEED IS HAND-LUGGAGE 
Another huge benefit of travelling for just a day is that you don't need to take luggage with you. So no heavy suitcase to drag around and no luggage fees from the airline! Since you are only there for a day, a backpack or handbag will be enough to carry most everything you need. Before you head out the door, check and double check you have your passport, your plane tickets and any money you need for your trip. These are the most important things to make sure you have. Nowadays we are all glued to our phones so you'll definitely have that with you for taking pictures – just don't forget your charger! A phrasebook may be a good idea if you're venturing off the usual tourist routes, or alternatively learn a few words of the local lingo. Be sure to also check the weather in your destination a day or two before you go – that will help you decide what to wear. You don't want to be caught out and get soaked in Zürich like I was…
HOW TO PLAN YOUR DAY-TRIP
One thing I'm always asked about day tripping is "But is it really worth it? Surely you're not there long enough to do anything?" The answer is yes – of course it's worth it! If you are really determined, you'll be surprised just how much you can fit into a day. The key to this is planning. These days you can find out practically everything about somewhere on the internet before you go. This will both give you some ideas on what to see and do, as well as practical information such as bus and train timetables. If you're really stuck or want to be more spontaneous, most airports and cities have tourist information offices that will suggest places to see and can provide local info and maps. Most everywhere I've been, there has always been one sight I've really wanted to see – in Copenhagen, it was the Little Mermaid, in Bucharest, the Palace of the Parliament and in Monaco, the Casino. Having some kind of plan will help you direct your  day's sightseeing, but remember to spend some time just wandering around too. This is a great way to soak up a new destination and usually when you find the most interesting things!
EUROPE IN A DAY – DAY TRIPS TO THE CONTINENT
These are just some of the basic things to think about when planning your own day trips. For a more in-depth guide to planning day trips, as well as sightseeing tips and trivia for 15 European countries, Europe in a Day – Day Trips to the Continent by James Scanlan is available on Amazon for Kindle and also smartphones, tablets and computers with the free Kindle Reading App.
Also be sure to check out the official Facebook page for Europe in a Day to connect with other day trippers and share your own photos and tips! Make 2016 the year of no more excuses! Where will you spend your day?