Cruising is unlike any other form of vacation. Aboard a large cruise ship that is packed with great facilities and like minded people; the journey becomes the holiday and you will go on a breathtaking adventure and see many sights that not many people get to see. Beautiful natural surroundings, breathtaking coastlines and colourful wildlife are just a few of the reasons to go on a cruise, and there are also many terrific destinations to choose from.
For first timers, it can be difficult to pick a cruise and what destinations to head for. To give you an unforgettable trip and to show you the diverse beauty of this planet, these are the 6 must see destinations for first time cruisers.
Cruise the Norwegian Fjords
There are few sights as breathtaking on this planet as the Norwegian Fjords. You can get an up close and personal look at the Fjords, plus you can visit wonderful Norwegian villages nestled into the picturesque coastline.
On Mediterranean cruises, you can soak up the sun and visit exotic places such as the French Riviera, Costa del Sol and the Greek Islands. Additionally, as it is so close to the UK it makes it great for first timers looking to test the waters and introduce themselves to the whole concept of cruising. Wanting to discover more of the Mediterranean well, Venice is the launch point to uncover Europe's eastern Mediterranean destinations from the coast of Santorini to the beauty of Istanbul, the Balkan coast is a rewarding and beautiful coast to cruise down.
Gorgeous beaches, warm weather, crystal clear waters tropical paradise awaits those that opt for a cruise headed for the Caribbean. The laid back nature of the destination and weather make this a popular choice for first timers. It is also home to over 700 islands all nestled within the charming Caribbean Sea each island offers something different. As well as the beauty and picturesque views there is also an abundance of adventure to explore on these islands including snorkelling, jungle safaris, island and volcano tours and sailing.
For first timers, the Baltic Sea is a fantastic destination as you get to travel to a number of wonderful Scandinavian countries including the remote countries of Norway, Sweden and Denmark. Other places you'll encounter include St. Petersburg in Russia; a city that has a fascinating and colourful history where you'll be witnesses to incredible sights such as the Church of the Saviour on Spilled Blood and experience the  rugged waterways, pristine fjords, medieval castles and Nordic villages of Scandinavia.
Europe is home to a vast display of incredible and amazing cities to explore and capture. The close proximity of Europe makes it a terrific option for those unfamiliar who may have some reservations about cruises. Bordering the Atlantic, Mediterranean and North seas, European cruises are very varied and diverse with some of the most fantastic places to see and explore such as Bruges in Belgium and Dubrovnik in Croatia. Europe can offer you ancient cities, beaches, monuments, cultural quirks and the most spectacular scenic views.
Cruise The Canary Islands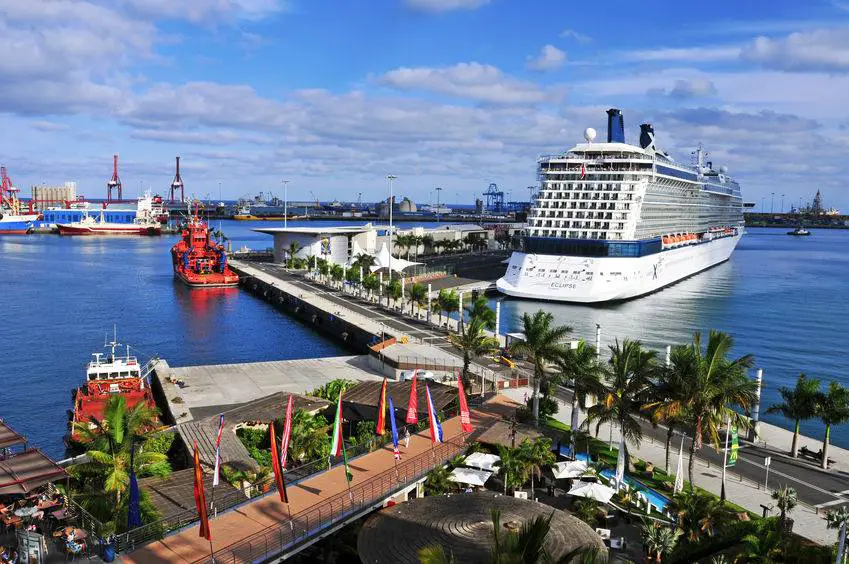 You are treated to astonishing coastal views on a cruise to the Canary Islands. You can then explore these majestic islands which have idyllic beaches, lush forests, desert dunes and breathtaking volcanic mountains. Fun, picturesque and diverse; the Canary Islands has all you need for a great first cruise.
These are all fantastic destinations for your first time on board a cruise ship, showing you unparalleled views of the most beautiful areas of the world.  Find out more about these places and how to book though cruise experts Planet Cruise, who can put together cruise packages to all these and more destinations around the world.
Disclaimer: Please note that this post  was written in collaboration with Planet Cruise who kindly provided all the information I needed on the best destinations for your first cruise.  The opinions stated however are all my own. 
Images courtesy of I Stock and Planet Cruise