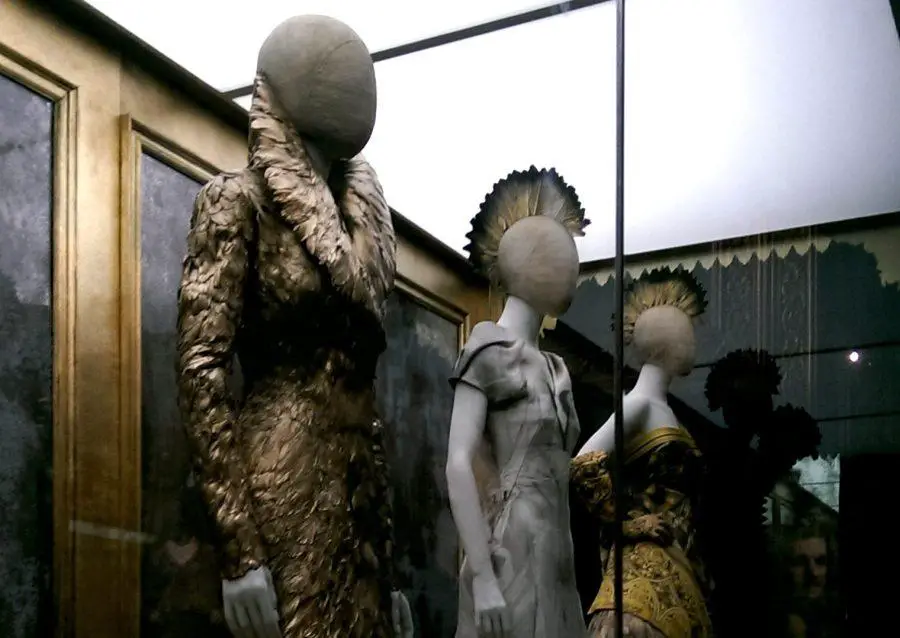 Our office recently granted a select group of us tickets to the Alexander McQueen Savage Beauty Exhibition at the Victoria and Albert. It was unlike any exhibition I had ever been too and I can honestly say one of the best I've ever seen. None before have inspired such passion and emotions in me.
The exhibition is a tribute to Alexander McQueen and his Genius. It was originally exhibited at the New York Metropolitan Museum of Art. Put together after his death in 2010 it became the Metropolitan Museum's most popular exhibit.
Now the work of this unlikely fashion idol and the son of a London Cab Driver has returned home. The exhibition opened to the Public in March and due to it's popularity has been extended until August. Curated by Claire Wilcox, Senior Curated of Fashion at the V&A and Professor at the London College of Fashion this exhibition takes it's own view on the New York exhibition and added items of McQueen's earliest work, never seen before.