This Blog Post is in collaboration with Newbury racecourse and includes a discount code and a giveaway. For the chance to win a pair of tickets to the Al Shaqab Lockinge Day at the Newbury Courses you simply scroll to the bottom and comment! The winner will be picked out randomly by Rafflecopter. Anyone who enters the giveaway by May 1st, 2016 can win!
On this blog, I always preach that you do not have to go far to live an adventure. Often adventure can be found right on your doorstep.
The Newbury Racecourse is located right outside of London, just to the West of Reading. Living in the North East of London, that is a 2 hour drive away. Or, even better, if you opt to take the train, it only takes 50 minutes from central London!
I have never actually been to the races but this promises to be an exciting day out.
The Al Shaqab Lockinge Day is the highlight of Newbury's Flat racing season. It is the biggest event at the racecourse, with the prize money topping 750 000 £. It will also see some of Europe's finest thoroughbreds going head-to-head on an unmissable day of racing action.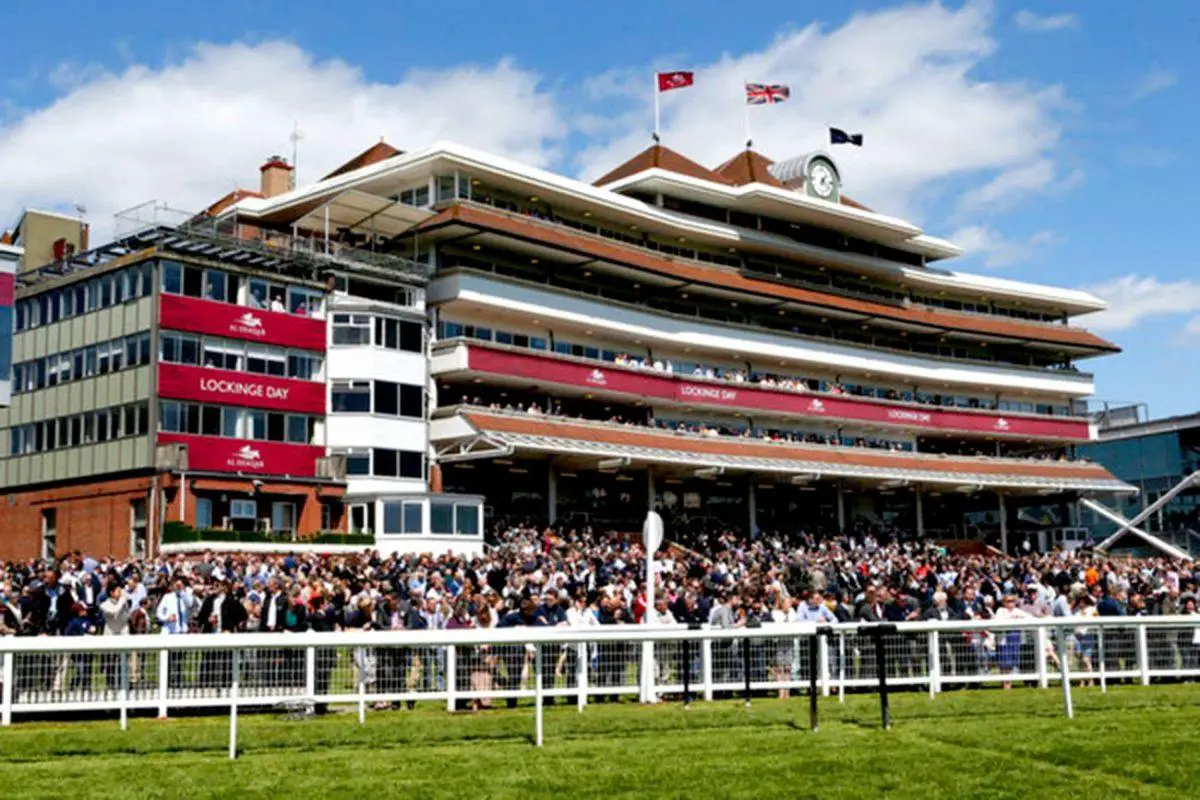 Al Shaqab Racing is an Arabian racing group, started by Al Shaqab in 2011. It has quickly become one of the modern superpowers of thoroughbred racing.  Their sponsorship of the Al Shaqab Lockinge Day has elevated what was always a classic race day to something quite special!
As well as being an unmissable day out, the Al Shaqab Lockinge Day is one of the social highlights of the summer.
There will be a whole range of off the track activity, including live music after the race and the chance to win a holiday to Qatar.
As stated above, this will be my very first time at the races and I don't entirely know what to expect. I am however ver aware that horse racing is probably one of the oldest sports in the world. By going to the races I will be aligning myself with the very best.
Attending the races is also a very British summer tradition. Here horse racing is known as the Sport of Kings. The Queen herself is a regular and enthusiastic attendee, She even has her own race horses!
This will probably one of the first events I attend (apart from Weddings) with a proper dress code.
The rules have lightened up a little over the last few years, but most Brits still enjoy getting dressed up. Think cocktail dress and a very sculptural hat.
In fact the horse races is probably the reason why the millinery industry is still alive and kicking in the UK.
I'm not going to lie, I can't wait to find an appropriate outfit. After all it's all part of the fun.
The Al Shaqab Lockinge Day will take place on Saturday 14th May 2016. I was very surprised when I found out that grandstand tickets only cost 24£ per person. This is quite affordable for such a special event.
Or you could make this day out even more special and invest in a fully catered day out. For 140£, the Hennessy Full Package couples exceptional views of the racing from the iconic Berkshire Stand with delectable  three-course lunch, glass of champagne and afternoon tea in addition to your Grandstand badge and race programme.
Al Shaqab Racing have very kindly offered me discount codes for my readers. Just enter FUN16 under discount code to receive 5£ off each ticket purchased!
Al Shaqab Racing are also giving away a prize pair of tickets for one lucky reader. All you need to do is enter my rafflecopter giveaway below, for a chance to win a chance to win a pair of free tickets worth £48.
HOW TO PARTICIPATE IN THE GIVEAWAY
This giveaway will be done in a raffle-like manner, and participation is really easy. All you have to do is follow the steps below to gain entries:
Log-in to the form below (either through your Facebook account or your email)
Leave a comment and your email below, so that I can contact you
(OPTIONAL) For a bigger chance to win (3 extra entries of your name);

Follow @NewburyRacing on Twitter
visit the Newbury Racecourse page on Facebook
Tweet about the giveaway using the hashtag #AlShaqabLockinge and @NewburyRacing tag
Please, it is important for you to know that:
The contest is open to ANY UK residents aged 18+
This contest is open from April 8th, 2016 to May 1st, 2016. Any entries after this date will not be accepted.
Entries that are incomplete or inaccurate will be deemed invalid.
Your email address will be used for promotional purposes by the Company in question but will never be used by external third parties
Winners will be chosen by random from the list of readers who and leave their comments.
Now it's your turn! Do you have any plans for the 14th May? If not enter the giveaway1